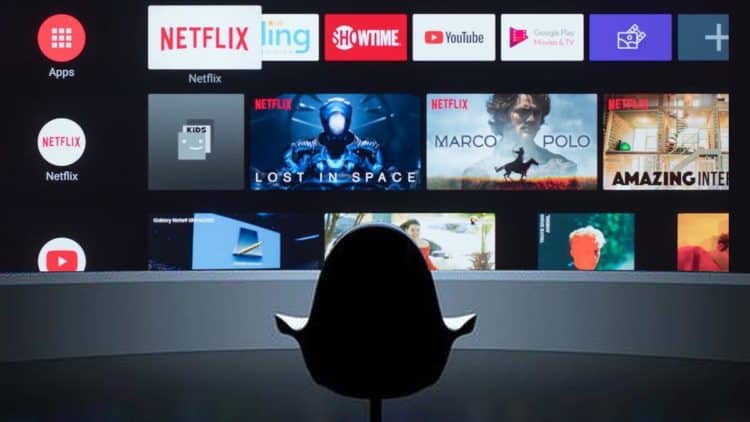 Over the Top (OTT) platforms are the latest innovation in the experience of watching films and no matter how you look at it, the fact holds true that streaming platforms offer a whole lot of convenience when it comes to watching your favorite titles. Moreover, the associated perks of having to spend less, having the choice of hundreds of movies at your fingertips, and of course, the comfort of watching just about any new movie you wish anywhere and on a device of your choice is an incredible benefit indeed. But amidst all this hype of OTT platforms and their rising popularity, the one question that's popping up in the minds of fans and even industry experts is the repercussions of this new wave in entertainment on the traditional channels of the movie business. And of course, the argument on the survival of cinema halls is the one that's being discussed and argued the most. well, here's our take on why OTTs, despite the dent they have made to the business of cinema halls, will never really kill them! Some of these reasons are practical, some of them social and emotional, but whatever they may be, they're more than enough reasons to keep cinema halls alive!
10. The Element of Social Interaction
Eventually, we are all about people and socializing. No matter how much we enjoy being all by ourselves, there are certain things we all love to do with people around us and one of them is going to the movies. Whether this experience brings back old memories where we would spend a great time with family or friends or whether it is simply our way of relaxing all alone even with dozens of people around, a movie at the auditorium is indeed an experience in itself. Moreover, there simply isn't any OTT experience that matches the thrills of watching a movie with an audience. After all, how would an OTT experience match the enthusiastic whistling and cheers, the reactions of surprise and awe, and even a few sobs that make you feel that you can let a few tears go down your cheeks too? Yes, watching a movie at home helps you relax completely and watch the movie in an environment that is, well, homely to the core, but it's not even close to the experience of watching a movie in an auditorium with a crowd for company!
9. When You Want a Night "Out", Not a Night "In"
Sometimes, it is just enough to get out. Especially with the pandemic and its many restrictions, we are all craving to get out of our homes and spend some time in an environment that is as close to normal as possible, and catching up on a movie at a cinema is one of the best ways to get going on a normal social life again. After all, every cinema hall carries out the necessary procedures to keep the auditorium safe for patrons, and even governments around the world have declared that it is safe to watch movies in theaters as long as you follow every safety norm. Even without playing the pandemic card here, we all know how movies are usually the first choice when you want a quiet evening out, doing what you love to do at a leisurely pace that doesn't really tire you. If it's something as close to being at home as possible that you're looking for, buying tickets to that new blockbuster is just the way to get it right. Movies are also great options for those on a first date — all you have to do is pick the right movie and you just can't go wrong. And it's an equally great option for people of all ages! No OTT experience can even come close to these benefits and perks associated with a cinema hall experience, and by now, we all know this only too well!
8. Yesterday the 'Threat' was Supposed to be Television, Today It's OTT
Most of us may not have been around when the television began making its debut but even back then, the advent of the telly was proclaimed by many to be the death knell for the cinema houses of yore. After all, when families began getting more than their fill of entertainment fare sitting in the comforts of their homes, why would they even think of getting out, spending all that money, and watching just one movie? Right? Well, despite several arguments that even made sense in some ways, this supposed death knell was never heard and cinema halls continued to be a great source of entertainment. Later, the same arguments began doing the rounds when cable television began transforming the way we watched television. Now, some people began predicting that since there is such a varied choice of entertainment, people will no longer need to get out of their homes. And those arguments proved to be futile too. And now that similar arguments are finding their way into conversations related to the success of OTT too, we can't help but wonder why some people even think of the impossible. We have learned and learned well by now that cinema halls have been around for more than a century now and are surely here to stay!
7. Little Else Matches a Trayful of Yummy Cinema Hall Fare
Oh, how can we forget the yummy fare that we seem to be able to get our hands on only at cinema halls! From popcorn, the most common fare associated with entertainment, to our favorite sodas, it sometimes seems that these foods are at their yummiest best only when we are watching our favorite movies at our favorite cinema hall! We get to choose from different kinds of popcorn, sodas, fries, nachos, hot dogs, hot drinks like cappuccinos and Tazo Chai, milkshakes, pizzas, burgers, frozen treats, beef jerky, candies, and more! And we all know how children, and even adults, have been known to sometimes frequent an auditorium only for these treats and little else! We really can't think of any OTT platform that offers a choice of these yummy snacks and drinks as part of their movie experience, so there's another reason that works in favor of movie theaters!
6. The Biiiiiiiiiiiiig Screen!
Most of us do not have the luxury of private screening rooms, nor do we have the luxury of buying really large screen televisions that offer us grand viewing experiences, but even if we did, it would be impossible for us to even come close to the large screen experience that a cinema hall offers you. And this is something no OTT platform can ever beat! After all, how can one even come close to the experience of every visual coming alive in front of eyes in the most beautiful colors that just make everything larger than life with a screen that's usually found in people's homes? There's just no comparison here and this is one fight that movie theaters win hands down!
5. The Sound!
Do you remember the last time you did not scream out loud in a movie theater when the deathly sounds of a horror movie jolted you from your seat? Or when you felt the sound of a racecar engine in your eyes as if you were sitting right there in the driver's seat? Or felt the sweet tunes of a movie's soundtrack take you to a different world while watching a romantic movie? Well, we all owe all this and more to the sound systems in movie theaters. And boy, are we thankful!
4. The Experiences Offered By Innovative High-End Tech
While movie theaters and the experience they offer have evolved several notches over the last couple of decades, there are a few technologies out there that are indeed amazing in every way. Whether they include giant screens that would give your yesteryear auditorium experiences a run for their money, amazing sound that thrills you to the core, or a 3D experience that has you struggling to make out the difference between reality and fantasy, there are quite a few standard fares out there. And then, of course, there are the truly breakthrough ones that reimagine the experience in more ways than one! From high-quality immersive visual and aural experiences to experiments in aligning adventurous add-ons for special movies, there's a lot that's happening out there.
3. The Business Angle
Even if you choose to forget the rest of the reasons on this list, you just cannot ignore the most important of them all — money! Eventually, the survival and growth of every industry or segment of industry depend on how much money it is making or losing. And although the theater business has taken a huge hit in terms of revenue and profits, it is still doing quite well. And this means that in most countries around the world, the movie theater business is still considered a lucrative one and although there are a few innovations that have now become a norm in the business, forcing older, traditional businesses to choose between evolving or sinking into oblivion, on the whole, the business continues to be tagged as a worthy investment opportunity. So, while fans continue to show their commitment and love towards cinema halls, these business joints notch some essential points on the business front too. From income generated through ticket sales to associated revenue, there's a lot that theaters rake in even today. Another reason why OTT hasn't really managed to take out the movie theater business, despite denting it severely.
2. The Employment Angle
Movie hall attendants, the friendly people who serve you yummy movie treats, the tech staff who take care of the maintenance of cinema equipment, the housekeeping personnel, and other support staff — all these people and more are associated with a cinema hall. And when you add to this list the various people working in logistics and other associated lines of work, you realize that there are indeed a lot of people whose livelihoods depend upon the business of cinema halls. These are everyday people like you and me who have chosen to work at their neighborhood cinema halls to support themselves and their families. When we come to think of all these people associated with the cinema hall segment, you know that simply shutting down an entire part of the film industry just isn't logical. Moreover, when the demand exists, and when there are aficionados who will always express their love for the movies by walking into auditoriums, you know that OTT may never really kill everything associated with the older experience of watching films.
1. The History of It All!
We love movies because they've been one of our favorite forms of entertainment for more than a century now. The experience of entering the grand hall and watching our favorite stars and stories come to life on the giant screen in front of us is an experience we all cherish, and despite all that has gone down over the last couple of years — not just from the OTT point of view but also from the pandemic point of view — one cannot deny that each of us wishes for little else on the entertainment front than to be able to walk into our neighborhood cinema hall with the same carefree attitude we used to have before and experience once again the magic of watching a movie at the cinemas. Our parents, our grandparents, and even their parents and more have all experienced this magic, making cinema halls an indispensable part of our lives in more ways than one. And we'd even say that it is the shared responsibility of the current generations to pass on these experiences to the younger generations. And this is where our own fight to keep cinema halls alive comes in. All we have to do is continue the patronage of our favorite cinema halls, and keep spending a little money so that we do our bit in keeping this beautiful tradition alive. After all, a little bit of effort from everyone is all it will take to make a difference.
So, Don't Worry People, Your Favorite Cinema Halls Are Not Going Anywhere!
All these reasons are more than enough to convince us that And hey, as we said, everyone thought cinema halls would vanish when television sets began entering people's homes too! But here they are, standing tall and standing strong and doing what they do best — offering us an entertaining break from the mundane and allowing us to relive the history that so many generations before us have had the pleasure of experiencing! So, despite the rising popularity and convenience of OTTs, cinema halls are not going anywhere. And just as easily as we count on them to provide us with wholesome entertainment, we can also count on the fact that they will always be around!
Tell us what's wrong with this post? How could we improve it? :)
Let us improve this post!