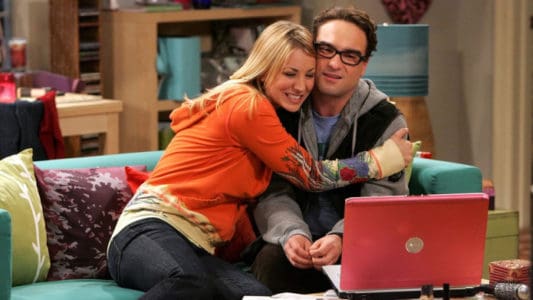 No one knows when cupid's arrow will strike. For actors, it can be anything between when they are filming on set or going away on a solo vacation. It's unpredictable, and the uncertainty makes it exciting. More exciting than that is when fans see the chemistry actors have on set and badly want them to date. Like the time we all put pressure on Lady Gaga and Bradley Cooper…remember? Good times. Anyway, it does happen that some on-screen kisses get to extend beyond a show's lifespan, and we're here to highlight those couples who managed to do just that:
1. Angelina Jolie And Brad Pitt ('Mr. And Mrs. Smith')
When Brad Pitt met Angelina Jolie, the pair were filming Mr. And Mrs. Smith. Ironically, at the time, Pitt was still married to Friends star Jennifer Aniston. Brad later got divorced and in 2014, years after they met and had children, Jolie and Pitt got married. News of a Brangelina divorce made headlines in 2016 when the Maleficent star cited irreconciled differences as the reason for separation. As of 2021, each of them is thought to have moved on, with Jolie causing a buzz following a date with The Weekend.
2. Denzel Washington And Pauletta Pearson ('Wilma')
Denzel Washington met his wife Pauletta Pearson on the set of the television film Wilma, based on the life of Wilma Rudolph, a handicap sprinter who went on to become an Olympic gold medalist. Speaking to Kelly and Ryan, Washington said, "…I played Wilma Rudolph's boyfriend [became her husband], and Pauletta was one of the track stars…I met her then, but I didn't 'meet' her then." It wasn't until a year later that the two met again at a party and eventually, a play, that things kicked off.
3. Mila Kunis And Ashton Kutcher ( 'That '70s Show')
When Mila Kunis met Ashton Kutcher on the set of That '70s Show, she had an intense crush on the actor. Kunis made a vow to kiss the ' Calvin Klein Model' and her wish came true when the pair got to have a scripted kissing scene. Theirs was a casual affair that took off after both of them had ended their relationships and slowly morphed into a serious thing. Kutcher and Kunis finally got married in 2015.
4. Will Smith And Jada Pinkett Smith (' The Fresh Prince Of Bel-Air')
The first time Will Smith set his eyes on Jada Pinkett Smith, she was auditioning for the part of Will's girlfriend on The Fresh Prince of Bel-Air. Unlucky for her, Jada did not get to play the part since the casting director thought she was too short. The joke is on them however, since the pair has been married for 25 years and counting. Will and Jada have time and again discussed the dynamics of their unconventional relationship.
5. Blake Lively And Ryan Reynolds ('Green Lantern')
In 2010, the same year Ryan Reynolds got separated from his first wife Scarlett Johansson, he met Blake Lively on the set of Green Lantern. At first, they were friends, and went as far as going on double dates, with each bringing a separate date. A train to Boston and three children later, Reynolds and Lively are happily married and have a favorite pastime of trolling each other on social media, much to the delight of their fans.
6. Boris Kodjoe And Nicole Ari Parker (' Soul Food')
When Boris Kodjoe met Nicole Ari Parker, the two were on the set of Soul Food. Working together, they say, has never been a challenge, since they met while doing just that. Their marrage, however, has undergone transitions through the years, with them becoming more of roommates while serving us couple goals on the red carpet. " It's not all romance all the time…just to keep it real." Parker said in an interview with The Real.
7. Ben Affleck And Jennifer Lopez ('Gigli')
When Jennifer Lopez first met Ben Affleck, it was on the set of Gigli, a 2001 romantic comedy. Since then, it's been a rollercoaster, with Lopez being divorced from then-husband, Cris Judd. Lopez and Affleck dated publicly afterward, and the latter popped the question with a ring that reportedly cost $2.5 million. No sooner had they called it quits than they both moved on. After Lopez's separation from former baseball player Alex Rodriguez this year, Bennifer became the world's favorite couple, yet again.
8. Viola Davis And Julius Tennon ('City of Angels')
Viola Davis met Julius Tennon on the set of City of Angels. We all want to know the Ciara prayer, but the Viola Prayer could be what we truly need. Prior to saying her prayers, she was a lonely woman. Someone advised her to pray for a husband, and that's exactly what she did. Three weeks later, Julius overheard her complain how she didn't know anyone in LA. At the time, he was dating a girl who 'was kind of a monster.' He gave Viola his card. A month later, Viola called and the pair has been together since.
9. Kaley Cuoco And Johnny Galecki ('The Big Bang Theory')
It's not often that actors meet on set, date, and manage to keep a friendship after breaking up. That is exactly what happened with Kaley Cuoco and Johnny Galecki, who met on the set of The Big Bang Theory. Just like Kunis, who had a crush on Kutcher, at the time of meeting Galecki, Cuoco had a heavy crush on her co-star. They dated briefly between 2007 and 2009, called it a day, and continue to be friends as they date and marry other people.
10. Trai Byers And Grace Byers ('Empire')
During its six-season run, Empire gave us a lot of things to be in awe of. There was Taraji P. Henson's bold portrayal of Cookie, the amazing music the show produced, and Grace Byers' portrayal of Anika that made us love to hate her, especially when she pushed Rhonda down the stairs. Off her evil ways on screen, there was not much of a rivalry between her and Lucious' son Andre, with whom she was cozied up in real life. Grace and Trai got married in April of 2016.
Tell us what's wrong with this post? How could we improve it? :)
Let us improve this post!