Zuzanna Szadkowski rose to fame thanks to her iconic role in the cultural phenomenon Gossip Girl. She played Blair Waldorf's maid and sidekick, Dorota, instantly becoming one of the fan favorites of the show. She stole everyone's hearts as the kind-hearted and loyal Dorota, who always had Blair's back.
Szadkowski is just as kind in real life too. Other than her immense talent for acting, she's also an outstanding and inspiring person. So here are eight things that you probably didn't know about Zuzanna Szadkowski.
1. Zuzanna Szadkowski Is Polish-American
Szadkowski played Dorota on Gossip Girl — a Polish-American housekeeper in the Waldorf household. But Szadkowski is actually Polish-American, too, in real life. The actress was born on October 22, 1978, in Warsaw, Poland. Then, her family moved to the United States when Szadkowski was three years old.
2. She Opened an Acting School in New York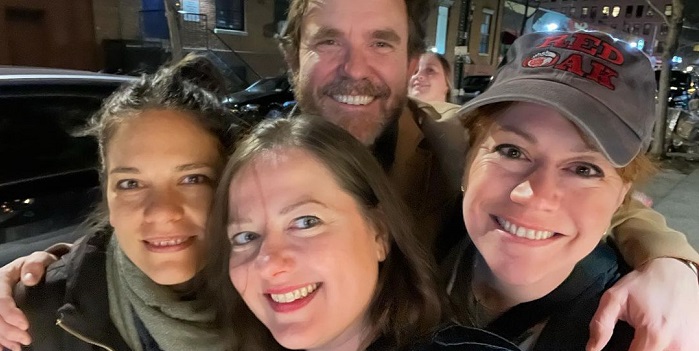 One of the lesser-known things about Szadkowski is that she opened an acting school in New York. She partnered with the film director Sam Weisman to open an acting classes school, The Sam Weisman Studio, in New York City. She and Weisman have been close friends for years before cementing their relationship with this business venture. Szadkowski has nothing but kind words for the director and friend. She said, "I think he has found this really big love for spending time with students, and he wants to create a new path in his life where he's doing more and more of that. I jumped all over the chance to help him out."
3. She Thought Her Character Was Secretly Gossip Girl
Gossip Girl was a global hit, to say the least. One of the greatest mysteries of the show was who was the scheming person behind the Gossip Girl blog. There have been crazy fan theories over the years about the true identity of the blogger, one of them being that it was Dorota all along. But even the stars of the show didn't know who Gossip Girl was, so Zuzanna Szadkowski also suspected at one point that her character might be hiding something. She said, "I totally [thought Dorota was Gossip Girl]. I also kind of hoped it would be, and then I was a little disappointed that it wasn't."
4. She Made Her Acting Debut in Law & Order: Criminal Intent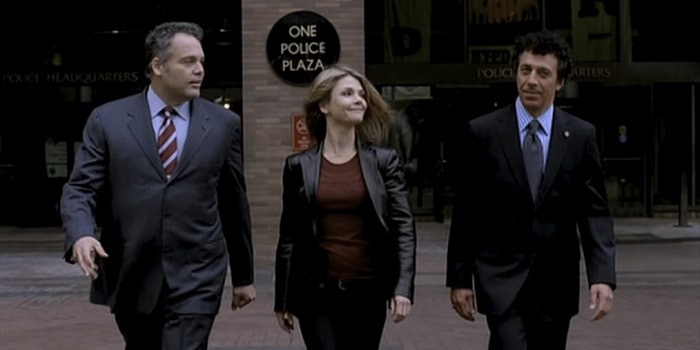 Even though Gossip Girl was her first big break, Szadkowski's acting career started a few years before the show. She made her acting debut in Law & Order: Criminal Intent season in 2006. She portrayed two characters on the show and even returned in 2007 to reprise her role.
5. Zuzanna Szadkowski Guest-Starred on The Sopranos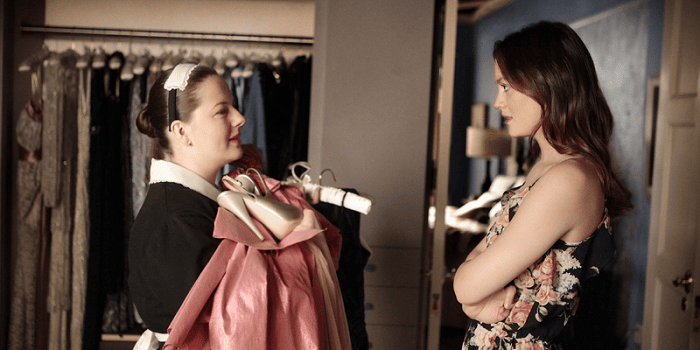 Another thing you probably didn't know about Zuzanna Szadkowski is that she guest-starred on The Sopranos the same year she got cast for Gossip Girl. Interestingly enough, she played quite a similar character on both shows. She opened up about her time on the show in an interview. She said, "I had a job that was basically exactly the same as Dorota. I was a Polish housekeeper in the last season of The Sopranos. I was Carmela Soprano's housekeeper for three episodes."
6. She Graduated From Barnard College at Columbia University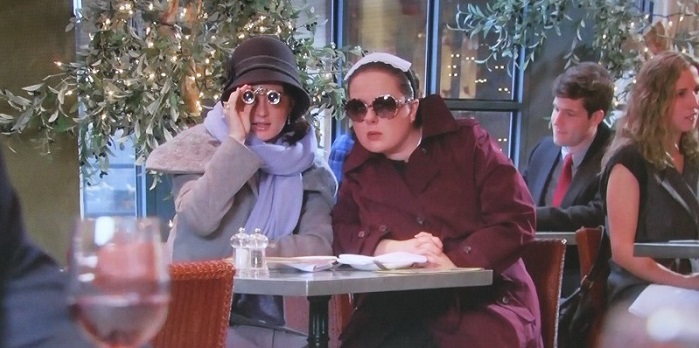 Zuzanna Szadkowski went to Barnard College of Columbia University, where she graduated. She also earned an M.F.A. in acting from the Institute for Advanced Theater Training at Harvard University. The actress remembers this experience as one of the most valuable times in her life. She said, "My Barnard years were the formative years, where I grew more intelligent, more neurotic, more empathetic, stronger, braver, and funnier."
7. Zuzanna Szadkowski Doesn't Have a Polish Accent in Real Life
One of the most interesting things about Szadkowski is that she doesn't really have a thick Polish accent like her famous onscreen character Dorota. Although she is Polish-American, she doesn't really speak with the same politely stilted accent that Dorota has. The actress is nevertheless quite connected to her Polish origin. She said, "I was born in Poland, so I am able to identify with her that way. The accent is modeled after people in my own family, so hopefully, I am doing it justice."
8. Zuzanna Szadkowski Has a Passion for Writing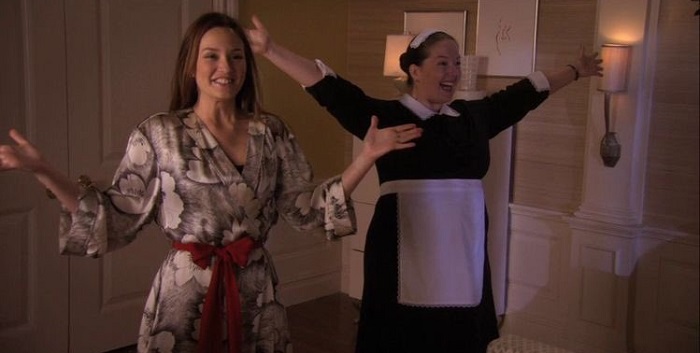 Other than her incredible acting talent, Szadkowski also has a passion for writing. She wrote an incredible essay for NYT called For 13 Days, I Believed Him. Another essay of hers was included in the book called Alien Nation: 36 True Tales of Immigration by a fellow immigrant Sofija Stefanovic.
Tell us what's wrong with this post? How could we improve it? :)
Let us improve this post!