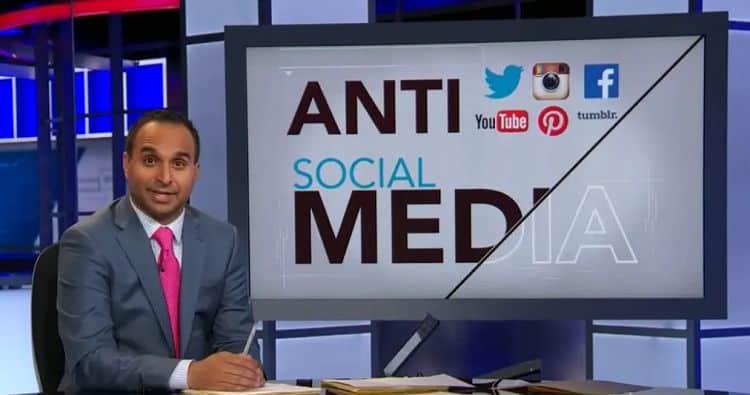 ESPN Radio is well-known for having a bevy of talented hosts, and one of the most enjoyable is Zubin Mehenti. He is a morning show host who likes to talk about all things sports-related, and he has a huge fan base. You know him from his co-hosting position on the "Keyshawn, JWill & Zubin," show, but you might be curious as to where he's been the past few weeks. He's been noticeably absent, and fans are beginning to ask where he is, when he's coming back, and if he's all right. We thought we'd dig into his life a bit and bring you everything you needed to know.
1. Fans Are Worried
Unfortunately, we know nothing about where he is and why he's not been on the show in the past few weeks. No one has said anything about it, and no one has mentioned it. Fans are beginning to worry, especially because Zubin's co-host, Keyshawn Johnson, recently took a leave of absence from the show following the tragic and untimely death of his own daughter. Fans are worried that Zubin is going through a personal crisis as well.
2. He's Been in Radio a Long Time
Before he came to ESPN to host this show, Zubin was all over the place for work. He worked as a sprots anchor and a reporter in Denver for nearly six years of his life (that was most recent). Prior to that role, he worked as a sports anchor on the weekends in Des Moines. In the years leading up to that job, he worked in both New Jersey and New York.
3. He Grew Up in Jersey
Zubin is a Jersey guy through and through. He was born and raised there, he worked there, and he spent his childhood and many additional years after that living in the area. He's very familiar with the New Jersey radio and news scene, and he's also familiar with the business in New York having also worked there for some time.
4. He Went to College
Before he was a working man in the radio industry, Zubin was a college student at Rutgers University. He graduated with his degree after four years. He majored in Journalism and Political Science. This does make us wonder if there is a chance he might one day transition into political commentary when his sports report career is over.
5. He Didn't Play Sports
Unlike the two guys he hosts with every morning, Zubin did not play sports. He grew up doing many things that were fun and enjoyable to him, but he never went to college to play sports or turn pro. He went to college to learn how to become a journalist, and he happens to love and understand sports very well.
6. His Parents Were Nervous About his Career
While he was working in Jersey and New York, his parents were fine with his job. It wasn't until he was offered a job in Des Moines that they kind of panicked a little. They were worried about their son moving away from the city and to the Midwest. They didn't know what he'd do there, and in true parental fashion, they didn't want their son far away from them. However, they knew he had to do it, and they are increasingly proud of him with every new step he takes.
7. He Had to Learn to Pump Gas
He might say it as a joke, but he had to learn to pump his own gas when he moved to Iowa. Where the rest of us do this on a regular basis because owning a car is something we've done since we were 16, he grew up in the city. He didn't do this. He learned, though.
8. He's a Hard Worker
The rumor around the country is that Zubin Mehenti is one of the hardest workers in the business. If you ask around, you'll hear people who have worked with him and near him say it. They are all impressed by his drive and ambition, and they like it.
9. He's Not on Twitter
As with many hosts and celebrities, you find them on Twitter spouting off their opinions and wanting the world to hear them even more. Zubin is not on twitter. He's not a loud or overly in your face kind of guy. He's a chill man who does what he's doing very well, and he does it on his own terms.
10. He's Very Private
It's not common for someone who works in such a public setting to be so private, but he is. He doesn't discuss or share much about his personal life. Few people know the most intimate details of his life, and Zubin seems to prefer keeping it that way.