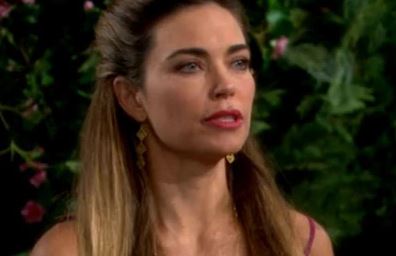 Young and the Restless fans got to see a serious girls night go down yesterday, and it turns out that things are going to take a very big turn in a dramatic manner today. Victoria was a little drunk with her sisters and other women, and she maybe admitted that JT abused her. Sharon is horrified, and she is not the only one who cannot believe that Vickie didn't actually kill him, leave him, and make him miserable for doing this to her. And she's not going to let this go.
And now they might hatch a plan. This might be the moment we all get to see things unfold for a very spectacular reason. This might be the moment in which we all see them change to make things bolder and more exciting, and it might be the moment they hatch their final plan to kill him. After all, no one abuses a woman and gets away with it — and that's just the way it goes.
This is not something we can predict and we can handle, but we feel oddly on board with all of it. He's a jerk, a killer, and a mean man. And if they want to come up with something to take him down and get rid of him once and for all, we are all about it. Killing him is a bit extreme, but that doesn't mean things aren't going to change as they move forward with all of this.