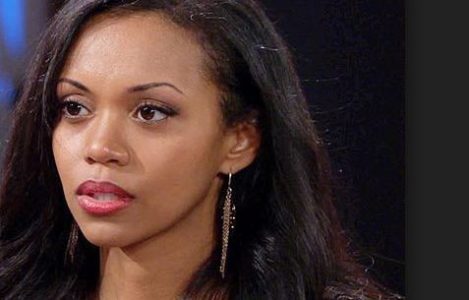 Young and the Restless fans know that things are getting a little out of whack with Hilary. She's making nice with people she doesn't like, she's making friends with kids, and she's looking to improve herself. At least that's the situation she's trying to make sure everyone buys. We aren't buying it. She's up to something, and we just know it. She's not a good person who just goes out of her way to make other people feel better. She's selfish and looking to do what is best for her all the time.
She's not going out of her way to help a couple of teens with parental problems be together. She's not doing what she's doing for her own good. She's got a plan, and we can't even figure out what it is. She's going to take someone down in some way, and we wonder if she's planning on going to the trouble of creating a story about what bad parents they are.
There's nothing to gain for her to help these kids other than to make their parents mad, but she's already done that more than once. So this makes no sense unless she's using their young love against their parents. And she just might be, because that's the kind of person she is. She's the kind of person who would use kids to get to their parents, and she won't even feel bad about it, either. Is this her final plan of action or is there more?