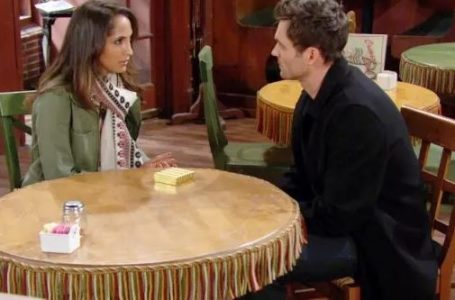 Young and the Restless spoilers indicate that trouble is going to continue to haunt Cane as the week goes on. He is not happy that things aren't working out for him, and he is going to stop his wife to talk to her about it. Of course, we shouldn't expect to see that she's feeling very sorry for him. Even when he tells her that there is something bothering him about their son. Charlie isn't spending any time with his father anymore and he is shutting him out entirely. He is not going to have a good feeling about this.
And then there is the fact that Lily just doesn't feel that it is a good place to force her son to spend time with a man he no longer respects. She's just going to tell Cane she's not going to force their son to spend time with him, and that he needs more time to get over what happened and work through it. She'll then tell Cane he needs to just find a job and focus on getting his life back together so that his kids learn to respect him again.
Of course, this is not what Cane wants to hear. He doesn't want to hear that his family isn't happy with him and she's not going to change that on his behalf. He wants Lily to fix his mistakes, and she's just not going to do it. She's just not in the same place he is, and that's a problem for Cane.