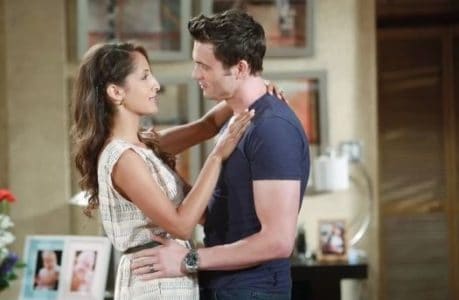 Young and the Restless fans get to go into the weekend with a little excitement in the moment. There is going to be a heated spark between a few people we just know you've been waiting to see spark. Lily and Cane are spending more time together these days, and it turns out that she might just be fighting off some serious feelings. She certainly cannot deny she's got feelings for her husband even after all he did to her, and they do have a serious spark.
He doesn't remember cheating. We really thought that this storyline would go the way of either Juliet setting him up or him being drugged, but her pregnancy did not make that first one work for us. And the second one doesn't work because we would have learned all about it by now.
But now he is with his wife. They are spending time together. They seem happier than they've been in a long time together. They seem to be working hard at getting their lives in order. Things seem to be working out for them in a way that makes us feel a little bit good and tingly on the inside. They do seem to be getting to a point in their lives where they might just have something to look forward to. Can she forgive him for all he did? Can they move on from all this? Is there even a small chance for them to move on and be together in the future?