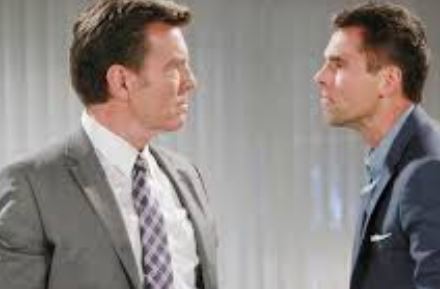 Young and the Restless fans know Billy and Jack don't get along very well, and these two cannot do anything that doesn't make them fight more. And this is going to be a day when we see that Jack is going to take a shot at Billy and make sure his Brother knows where he stands. He's aware that Billy is the one behind all that's going wrong at Jabot, and he has to take this shot to get his life back in order, but we have a problem with that.
For one, Jack has bigger problems to face right now. He's got his mother being manipulated by Graham even though they are all under the impression that he is no longer a part of their lives. He's working on things to get their family to fall apart, and Jack seems to think he already won. He's also got Victor working to hurt him for all the time he's spending with Victor's wife.
It's turning into a situation that no one wants to see coming, but Jack is in the middle of so many dramatic things in his own life he can't even figure out where to go next. And we still worry about Gloria. She's not happy about how things turned out, and she's got some serious insider knowledge into what he's been up to the past few months. He let her in just a little, and that makes her a very bad enemy if he isn't careful with her.