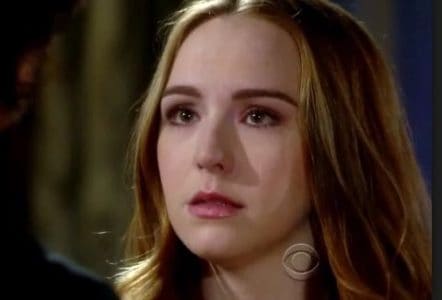 Young and the Restless fans know that Mariah is going to find out that Scott and Ashley are having an affair, and she will not like it. But we wanted to know what happened that made him feel this way. She's not sure that she likes the way things are going, and that's not going to work well for her. But, we now know what is going to happen to help her find out what is going on. She is going to find out because Faith happened to see them in the middle of their passionate moment.
She's going to go home and tell Mariah, and that's going to cause them to both take a second look at this man and his ways when they see him. She's not going to be happy at all, and this is not going to go well for any of them. Will they confront him right then and there, or will they decide to keep it to themselves until they know for certain what is happening?
And what does this mean for everyone else? This is bound to cause some family drama since Faith is the niece of Abby and Abby is the one sleeping with Scott, who just so happens to be her mother's boyfriend. This won't end well, and there is nothing we think can change that in the coming days. It might cause some family drama this family certainly doesn't need at this point. They've got enough problems.