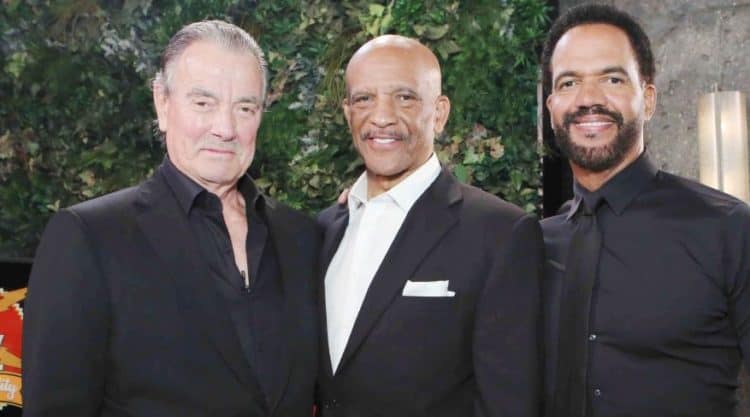 Young and the Restless fans were not even surprised to see that Victor lost it during an interview. His life is a mess right now, and he can't do much about it. He's put himself in this situation, of course, but there is a good chance that he will lose his mind when he realizes just how far and how bad things are at the moment. He's in a situation that doesn't bode well for him in the grand scheme of things, but this is one of the best moments we've seen all day long. He's lost his mind in the middle of an interview, which is not something that he ever does. He's a man who will do anything to get his reputation in line, and this was amazing. This also goes to show that he has to make a big change in his life if he expects things to work for him.
But that's not all. We also saw that Summer turned to Billy for help. We think she's using her mother's boyfriend to her advantage, and she's going to get in big trouble. She's got a lot going on at the moment, too, as she works her magic on both Billy and Kyle. Kyle is obviously more appropriate for her, but it's the fact that she is going out of her own way to be sure she gets what she wants from them in other ways that makes us question her sanity. We know she's troubled, but she's going to make a big mistake sometime in the near future, and it's not going to end well for her at all. She's got bigger problems to deal with, but she won't deal with them. We just watched her make a big mistake, and she has no idea how big.
What's Happening on Young and the Restless
Yes I am leaving my second home @YandR_CBS in September. I've been so blessed to be able to play Ashley Abbott and work with the amazing people on the show and have nothing but gratitude and love for all!!! Time for a little more control over my day to day! ❤️❤️💋

— Eileen Davidson (@eileen_davidson) June 27, 2018
Fans are more than a little crushed to hear that Eileen Davidson will not return after September as the feisty Ashley Abbott. She announced she is leaving the show in order to take a little control over her day to day life, and it's a big change. She's been back full-time for the past five years, and it's been great to see her on the show so regularly. She will be missed.
What's Next on Young and the Restless
Summer plays games with Billy today on #YR. pic.twitter.com/m6HOHR9bDJ

— Young and Restless (@YandR_CBS) June 28, 2018
As the weekend rolls in, we have one more hour to see things unfold. This is going to be an interesting hour, too. We hear that there is a lot going on that we can't change, and a lot of that has to do with Victoria. She's already heard some things from Mac she didn't want to hear, and now she's getting even worse news from other women in her life. What we don't know is what will happen on this show, but we do know that whatever it is has her falling on her head. She will be flipped right upside down when something happens, and it will absolutely rock her world in every manner of the situation. She's got to get her life in order, and it's not going to work for her at all. She can't handle it, and that's what makes her more nervous than anything else.
But another thing we will see is what will happen when Sharon and Nick continue their fight for Christian. Victor is making things very difficult for them, but he is also facing some ugly situations in his own life. The fact that he has to do damage control and he's failing miserably is not good for him, but it might be just what they need to make things work for them. They can use this to their advantage to get the boy back, and we have a feeling that they will do exactly that in their lives. They will make sure they are getting their situation under control, and we can't wait.
Stay tuned for more Young and the Restless and be sure to check out TVOvermind daily for the latest Young and the Restless spoilers, news, and updates.