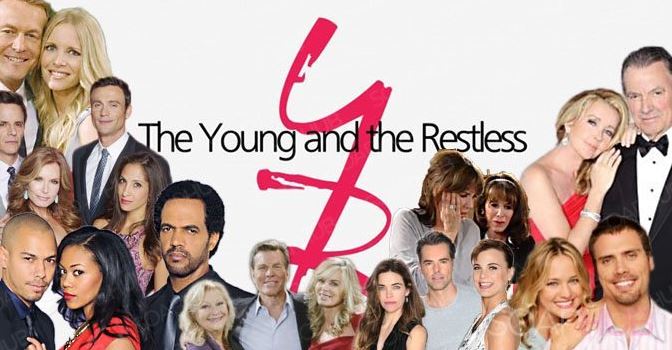 Young and the Restless fans are always the best in the world, and they are always the ones who make the best decisions. They know who is the best, who is the worst, and who must stick around for us all to maintain our interest in the show. Fans have been watching their favorite characters come and go for so long it's not even funny, and we love that there is so much going on with the people who spend time around here. We love that there are characters we can't forget about no matter whether they're gone or not, and we love that there are characters that basically define the show. We have our favorites. Do you have yours?
Victor Newman
For one, he's the best villain ever. It doesn't matter what he does, how he does it, or what happens, he always comes out on top, and he loves that. He has a chance to make his life as entertaining and fun as possible, and he always manages to make sure it happens for him in a way that makes us all happy. He's the kind of man who doesn't take no for an answer, he doesn't care what happens, and he always messes up everyone's life. He is loyal to no one but himself and his money, and we love that being related to him doesn't protect you from anything bad happening in your life.
Katherine Chancellor
Love her. Hate her. Whatever. Though it's impossible for us to think of anyone hating her. She's so amazing that we can't even handle her. She pushed the envelope on just about everything on television from lesbianism to plastic surgery to everything in between, and we love that about her. She's a totally awesome woman with so much to offer the people in her life, and we love her. She's so amazing, and we can't figure out how to keep her away from our thoughts as one of our all-time favorites. She's someone we miss terribly.
Jack Abbott
He's one of the most powerful men on the show, and he's got a long list of people he hates, he can't stand, and he can't stand to see. He's a man who doesn't like to play dirty just for fun. He will absolutely play dirty when he needs to, but he certainly doesn't do it for fun or sport. He will only do it if he feels he needs to or has no choice, and he's good at it. He's more loyal to those he loves than Victor Newman, but he will take down his family if he needs to. He's one of the men who can't make us love him any more than we already do, and that's a big deal. He's amazing, and we love him.
Ashley Abbott
Her life is not one that's gone well over the years, but she's managed to have a good one nonetheless. She's loved, she's lost, she's been confused, she's been upset, she's lost her mind, and she's struggled. We think she's too high strung, and she's quite good at making her own life miserable, but she's going to do what she can to get her life together. She's got a lot on her mind, and she's able to get her situation under control to make things a bit easier and more efficient. However, she's someone who cannot seem to make things work out in many situations. She always comes out on top, and we can't help but love her.
Nikki Newman
She's dark and devious, and we like that about her. She's a lovely woman who will do anything she needs to do if she has to do it, and she's not scared of Victor Newman. He will come after her any chance he gets, but she's married to him and she doesn't fear him. She might be the only person in Genoa City who doesn't feel that he is anything more than a pest, but she's so amazing. She can be so nice to your face, and then she can take you down in an instant without you even realizing what is going on. Who doesn't love that about her? She's the most fabulous.