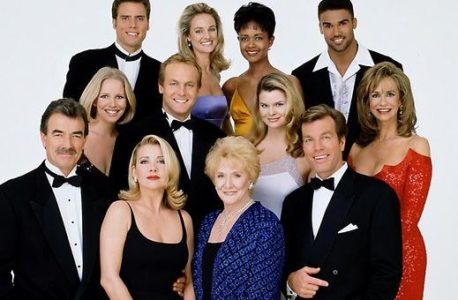 Young and the Restless spoilers for next week bring some juicy information to us over the weekend. We are going to see Cane become even more uncomfortable around Juliet. We already saw the conundrum at the photo shoot, and so did Lily. She's now in the suspicious mode no one wants to find their wife in, and she's not going to let things go. Her feelings and her sly conversational moments are going to put him on edge even further than he already is, and having Juliet present at the office all the time is only making it worse for him. But what we don't know is if he can handle this. He's making things worse on himself letting his guilt get the best of him, and we think this will only make things worse as time goes on.
In other news, Victoria wants to help Chelsea find Chloe. She's angry and wants her to pay, but Victoria knows that this is a dark road to go down. She can't let Chelsea know that Victor had anything to do with this, but she can't lie to her friend, either. She's in a tough place, and it's not making her decision very easy. She's got a lot to consider, and we aren't sure she can do the right thing and protect her relationships all at once. She's going to have to hurt someone, and we can't help but wonder if she's going to hurt her family.
We also know that Victor won't return until he has something he can give his family so they can forgive him, but he has no idea where to start or what to do. He let Chloe go, and now he regrets that. Will he find her or will he find Adam? We know we will see a lot of him doing some investigative work this week while he tries to elude the police and keep them off his own tail. Can he do this much longer before they find out he was the mastermind behind the entire thing? And did he really have no idea that Chloe would blow up Adam and kill him? We just don't see him not knowing she might do something like this.