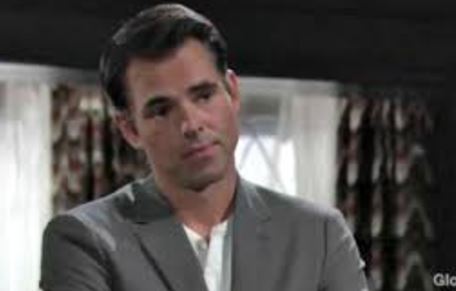 Young and the Restless fans know that things with Billy are never good. He is always getting himself in trouble and doing things that don't benefit him in any way, but he never seems to care. He always wants to make his life better, but he never quite manages to do just that. He seems to have a feeling of wanting to stick himself in the middle of issues he cannot fix so that he can get things accomplished he might not otherwise. It never works for him. It always backfires, and things are just not in his favor most of the time.
This is never good, but we get it. And we also get the fact that he is working hard on a few things that he wasn't expecting to work on in the past. Right now he's working on stabbing Phyllis in the back. He loves her and lives with her, but he has to do what he has to do to get what he needs to get in life. So, he's going to do it.
He's going to take her laptop and use the password he got from Dina to get into the company system, and he's not going to let her in on his plan. It's a plan he created with Victoria, which we all know means he won't want to share this information with her. Nothing around here ever goes the way people want it to, and we think this means there will be some serious fighting.