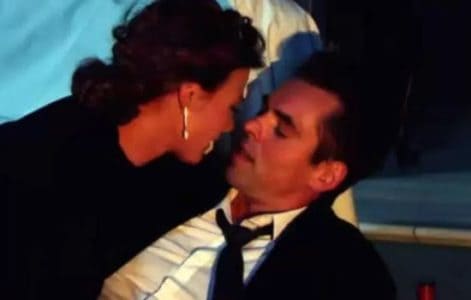 Young and the Restless fans might not be overly thrilled with Phyllis and Billy right now. They are in a relationship with one another, yet their entire goal in life is to work against one another to make themselves entirely miserable. They cannot seem to get it together. They are working so hard to make sure things work for them, but they continue to work against one another. They are both upset with one another for working with who they're working with. She's working with Jack, he is working with his ex-wife, and they are both plotting against one another.
Don't ask us why we feel this way, but we have a very sneaking suspicion this might not be the best way to go about having a healthy relationship. Call it a hunch, if you will. They seem to have some serious issues with one another, and we can't wait to see how this will play out. We don't think it's great for their future together, but what do we know? They can do whatever they want and call it a day, but we still think they won't last much longer at this rate. They just don't know it yet.
These two are not in a good place, and there is very little anyone can do to change it but them, but they're too focused on hurting the other to think about the fact they're actually hurting the other. These two have issues, and their relationship with never make it like this.