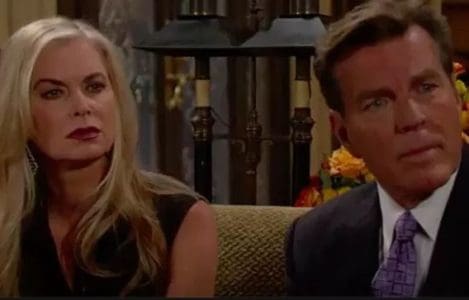 Young and the Restless fans have watched as Ashley and Jack have worked together recently to help their mother, but that doesn't mean they aren't going to have some problems in life with one another. It turns out they both want to take the control at Jabot, and only one of them can. So who will it be, who will make the decision, and what will happen? Ashley is a loose end with too much emotional drama in most cases, and we have a feeling it won't be her. She just can't handle it, and it's not a good idea to see her take over something like that.
But what about Jack? He spends so much time focusing on taking people down and on his own personal life he doesn't spend that much time working. He's got his own issues to work on, and he's got his own issues to deal with. We aren't sure what might happen here, but we do think there is a good chance these two might have some problems ahead of them.
They will bicker over who should take over what is going on in their lives. They will fight over all this. They will take one another and try to ruin their lives. They won't do well in many instances, and they certainly won't make this easy on anyone around them. They are too much alike, and yet they aren't anything alike when it comes to their personalities and the way they handle things.