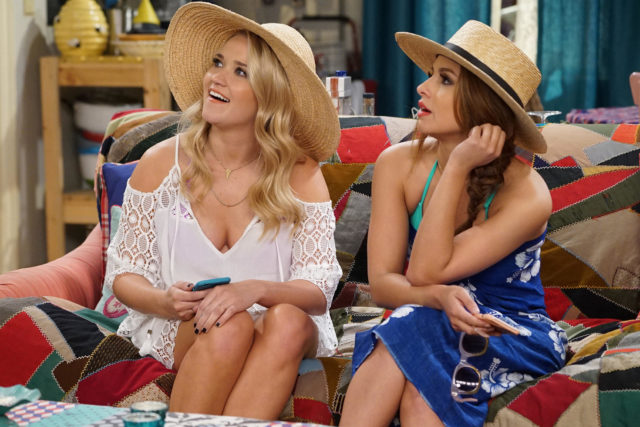 It has been a delicious ride for the Freeform series Young & Hungry. The network recently announced that the series upcoming season will be its last. The series premiered on ABC Family in 2014 and is one of the few remaining series still on the air after the network become Freeform in early 2016.
Fans of Young & Hungry have been wondering about the status of the series for quite some time. The last episode to air was in May 2017. It featured aspiring chef Gabi trying to convince Josh that the two were in love after he suffered amnesia. The cast was also kept in the dark about the status of the series. Emily Osment, the talent behind main character Gabi, posted on Twitter in February, "Hey everybody, neither me nor anyone else in the cast knows when Young and Hungry is coming back."
The final ten episodes of Young & Hungry will premiere on June 20th. The show will focus on Gabi and Josh as a real couple, something that has been hinted at on the series since season one. Yolanda and Elliot will also be back for the final episodes and must deal with taking orders from Gabi as the lady in charge. Sofia will also try her hand at love and will hopefully get her happy ending by the end of the series.
Fans will not have to say good-bye to Young & Hungry just yet though. Freeform also announced that there will be a television movie to bid a fond farewell to the series that has actress Ashley Tisdale as one of its Executive Producers. Osment will not be out of work for long. The actress was just hired for a pilot on CBS called 25.
Are you saddened by the news that Young & Hungry will be ending later this year? Let us know your thoughts in the comments section below.
Photo by: Freeform
Tell us what's wrong with this post? How could we improve it? :)
Let us improve this post!