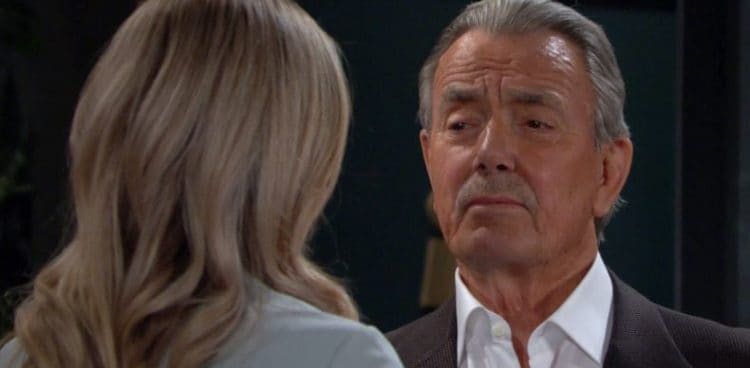 Young and the Restless fans want to know more about what is going on with the people around here. For one, we cannot wait to see how things are going with Chelsea and her deal. She's got something going on that makes us wonder if there is more to this than meets the eye, and it's good news. She's getting what she wants in life, and she doesn't seem all that upset about any of it. She seems, in fact, quite normal and happy about her life and the way things are going. She's not a mess at the moment. She's going to live this to the end, but will she end up with a new man? We think she has her sights set on Nick, but will he allow her to come that close to him after all that they went through? He's also comforting his own ex at the moment following the marriage proposal his brother threw at him.
Kyle and Lola took a long look at their own future, and we don't know that they can make this work. For one, their life has too much drama in it already, and they don't even have a minute to go. They have been through so much already, and they are not living their lives on their best leg. In fact, we think that they seem to be struggling more than anything, and that's not good, either. They are a mess, and we don't think they can get through that. We don't think they can make that something that works for them, which is never good news. We know that they might have a chance, but we don't see it coming, and we want to know if they see it coming, too. It might be, but we don't know.
What's Happening on Young and the Restless
#FriendshipGoals brought to you by #YR 💖 pic.twitter.com/DF0NOc1iwP

— Young and Restless (@YandR_CBS) August 21, 2019
So sweet, aren't they?
What's Next on Young and the Restless
Loyalty is tested, trust is lost, and threats are made this week on #YR. You won't want to miss it! 👏 pic.twitter.com/GFZV9NZdBV

— Young and Restless (@YandR_CBS) August 18, 2019
Victor has some questions, and they are headed right at Michael. And, let's face it; we think Michael has had more than his own share of questions come at him this week. He's been making decisions we don't always agree with, and he's been making a bit of a mess of things that might not make the most sense to us. We do think he is having some issues in his life, and we get that. But, we also get that he is having some bigger problems. Victor, for example, is about to question his loyalty and his head. Where is it? What is he up to? Where is his loyalty located? What is his deal and how will they work that out now that things are coming to a head around them? We know Lauren already checked with him about the same thing, so this should be quite good.
Rey needs some closure in so many areas of his life, and he's got to get that this week. He has to figure out what is going on with his ex-wife, the baby she is carrying, the brother who backstabbed him so hard, his younger sister, their mother, his girlfriend, the random proposal that her ex made to her. Is it even possible for him to find closure with this in his life? We cannot tell for certain, but we do suspect that this is the game and this is his life, and this is what he is up to.
Stay tuned for more Young and the Restless and be sure to check out TVOvermind daily for the latest Young and the Restless spoilers, news, and updates.