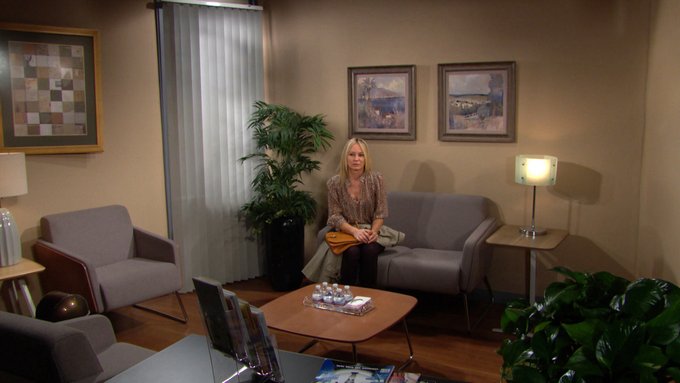 Young and the Restless fans knew it wouldn't take long for Adam to become the man he was always. It's a lot for him to pretend that he is going to be a changed man. He's not someone who can really change, but he's not dealing well with what is happening. Maybe he really did think that there were some things he could do to be more like the man his family would love for him to be, but it's too much for him to actually be that guy. He's back to himself already, and Chelsea is already back to herself, too. Her life goal is always to protect herself while getting what she wants, and she's good at that. Nick, on the other hand, is always trying to do the right thing. Right now, he's told Billy where he can go and what he can do, and he's also told the world what is going to happen.
He and Phyllis are making some decisions about their lives, Victor is on a trip that no one saw coming, and Abby and Chance are working to take down Phyllis to the best of their abilities. It's a lot going on all at one time, but they do have to focus on this the best that they know how. They are living their lives and they are dealing with it, and even Nikki has decided to jump on the bandwagon of changing gears with Phyllis. She's offered her a challenge, and we do think she will take it, run with it, and make some changes in her own life. Theo's plan is falling completely apart, but his plan is bad so we aren't shocked. If we are being honest, his plan sucks, and he should know this. He's not on par with this family.
What's Happening on Young and the Restless
You're invited to join #YR for the wedding of Victor and Nikki Newman. 👰 Watch their first "I do's" tomorrow at our regularly scheduled time on @CBS! And we will pick up where we left off today on Monday's episode. pic.twitter.com/ufkgN1QaXn

— Young and Restless (@YandR_CBS) April 2, 2020
What a fun throwback!
What's Next on Young and the Restless
Will Nick and Phyllis hit the brakes on their relationship? Plus, Adam has a special delivery for Victor. You won't want to miss #YR this week! pic.twitter.com/ixDszlZGTP

— Young and Restless (@YandR_CBS) March 29, 2020
Victor is a man who likes to get things done, but he is also a man who knows the best and only way to do that is to do things himself. He's not someone who is good at allowing other people to do his work for him since they don't do it well or right the first time, and he's not a man who has time to mess around with things like this. He's a DIY kind of man in all the ways that you want to be one. He's also a man who is not going to sit down and allow his son to win. Summer is going to make some hard decisions this week, too. She knows that Kyle cannot get into this relationship with her the way she wants him to until he has time to get over Lola, the woman to whom he is married, and she's letting him go until he does.
Then there is all that is happening with Nick and Adam. There is a lot of tension. Adam will do anything he needs to do to take down his own family, but Nick will do anything he can to protect them while making sure nothing like that happens at all. It's a lot going on for them, and they don't know how to make it right in their lives. We think that they can do things their own way, but we also think that we can see things unfolding in a way that doesn't have to hurt everyone — but it will, and they will both regret that.
Stay tuned for more Young and the Restless and be sure to check out TVOvermind daily for the latest Young and the Restless spoilers, news, and updates.