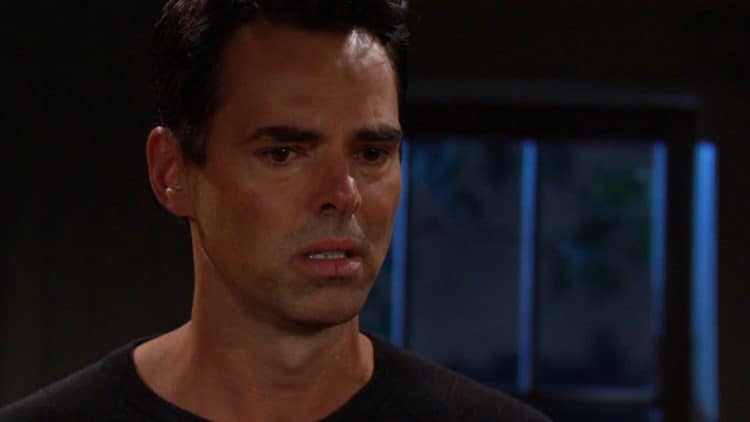 Young and the Restless fans are not sure that Michael is going to make the right choice in accusing Adam of what he did. He should have kept that to himself, he should have worked it out on his own, and he should have found a way to make sure he could take care of all of this on his own. Instead, he went out of his way to make things worse, and now he is suffering as a result. He is a mess, and it's not going to do well for him to forget this about his life. He's struggling. He's not in a good place. He's going to find that Adam doesn't like to be accused of things, even if he is right about what he says. Adam is a man who wants all things to his way all the time, and that is the very simple truth. But, what about everything else? What about the people in his life who are making bigger mistakes? What about those who want to do more and be more than they are letting on? What about that? There's more to this, but we cannot get that to work for us.
Then there is the fact that we saw Victoria taken totally off guard. She's not sure how to make this right, but she is also not sure how to focus on anything other than the truth of her life. She's a woman who cannot take another thing going badly for her in the moment. She's lost her love, she's lost her father, she's lost her brother, she's lost so much in the last few months with the way things ae changing for her, and we know she cannot take another moment of this. She's upset, and we get it for her. Can she get over this?
What's Happening on Young and the Restless
No cue cards.. sometimes we mix up the words but as long as it keep the train on the tracks.

— Jason Thompson (@MyJasonThompson) September 17, 2019
Refreshing, right?
What's Next on Young and the Restless
A legend falls, and Billy battles his inner demons. You won't want to miss a minute of #YR this week. ❤️ pic.twitter.com/pufypg1Gdr

— Young and Restless (@YandR_CBS) September 15, 2019
Nick is a man filled with surprises. If nothing else, the past two years have shown us that he is an evolving character who is no longer willing to just sit on the sidelines and watch his life pass him by in an idle manner. He's a man who is going to do what he can, who is going to make things happen, who is going to go outside of his comfort zone. He's a man who has a lot on his plate, but he is going to surprise Phyllis. What is he doing to surprise her? We have no clue, to be quite honest, but we do want to see this ourselves. We cannot imagine what he is up to, but we can assume that it might be somewhat interesting if we had to guess. There's a lot going on in his life, and he might be taking the time out of it do so something for a reason.
Nikki wants to turn to Paul, again, and ask for his help. He's going to be there for her again because that is who he is when it comes to her. She's spent a great deal of time with him and using his help this year, and we are not surprised to see her turning back to this man for his help. But then there is Jill, who is working with Devon to see if they can piece together what Katherine really wanted with her legacy. Will they figure it out and learn what she wanted?
Stay tuned for more Young and the Restless and be sure to check out TVOvermind daily for the latest Young and the Restless spoilers, news, and updates.
Tell us what's wrong with this post? How could we improve it? :)
Let us improve this post!