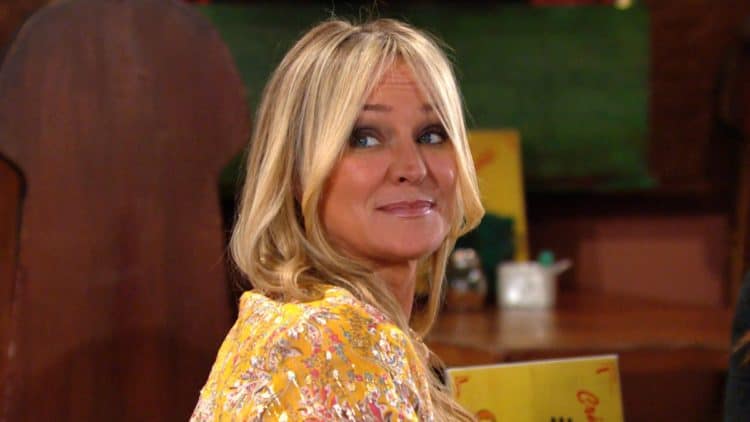 Young and the Restless fans have been worrying nonstop about Billy for months. We can clearly see that he is living with a second personality and that things are not what they seem, but we do know that there is a lot we can do if we put our minds to it. We can see that he needs help, but he's not getting it. We can see that his much darker side is one that is getting the best of him in so many ways. We can also see that there is a lot happening around here that might make everyone feel uncomfortable and unhappy with their choices. We can see that some people might not make much of a difference, but we can see that Victoria has the power to do so.
But, she's been so caught up in her own life, her own desires, and her own family, and she's not paid a lick of attention to Billy and his needs. She can see that he needs help, but she's not been worried about it until now. She is finally growing a bit concerned about what is happening and what is going on, but it might be too late for her. She should have been there for him a while ago when he was in need of her and willing to accept her help. Now it's too late, and there is less he can do for her at the moment. We cannot focus on anything other than what is going on right now, but this is something we can handle. Summer, on the other hand, is going to do all she can to make sure she can get rid of the feelings she has for Kyle. She's not going to succeed, but she will try.
What's Happening on Young and the Restless
https://twitter.com/YandR_CBS/status/1187076824771153920?ref_src=twsrc%5Etfw
Definitely not us.
What's Next on Young and the Restless
A counterfeit will forces a choice that shocks everyone. Don't miss it this week on #YR! pic.twitter.com/Qbcl2efesw

— Young and Restless (@YandR_CBS) October 20, 2019
It's going to be a stressful end to the week, and we can rest assured in the knowledge that some things are not worth arguing about and being there for. We know that Devon is going through a difficult time in his life, but his sister is about to make a grand return to Genoa City and he might not like it. They might have made it through what he thought of as the worst time of their own lives together, but he is still not entirely there to be with her and be supportive of her in every manner. He is still upset and unhappy and worried about her, and that is all there is to it. There's nothing that will make this any better for anyone, and we get that, but there is something he might not be happy about when she returns — and we suspect it all has to do with Amanda and her striking similarity to Hilary.
Additionally, there is a large chance that we will see things unfold when Jill takes sides. She's not one to typically make it clear to others that she is not happy with their behavior when she can fix it, but she's doing that right now. She's more of a neutral territory kind of gal, but this is not a typical situation. She's not in the mood to be someone who is doing what she doesn't want to do, and she's not someone who is going to sacrifice what she believes in for someone who isn't important to her.
Stay tuned for more Young and the Restless and be sure to check out TVOvermind daily for the latest Young and the Restless spoilers, news, and updates.