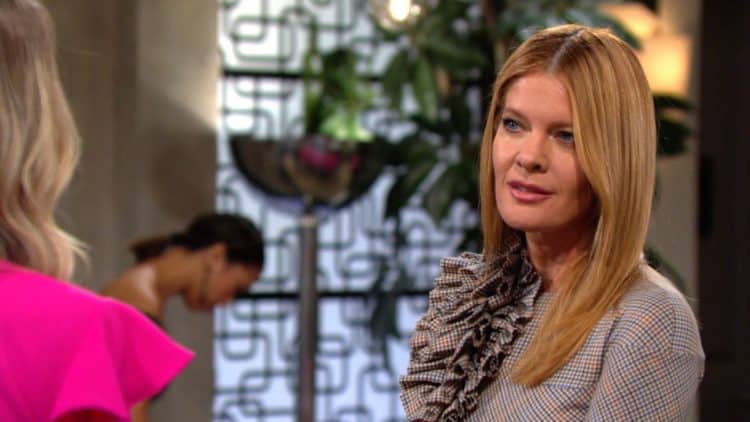 Young and the Restless fans aren't sure how things will work out for Nick, but we know that he is never going to see a successful end to this campaign if he continues to go around threatening people, making threats, and acting like he's been acting. His mother and father are going far out of their own way to try and work on the reputation of their family so that their son can come out on top, and he's doing the things that will never allow him to win. He's doing what his father would do in the same situation, and we all know that this is horrible, bad, no good news. He's not being what he needs to be, and he knows it. Yet, this is not stopping him in any capacity. How will he get over this, and what can we see from him? We need more.
On another note, we realize that Jack is overly consumed with things in his own life, and that means he's not paying much attention to what is going on outside of what he is up to with Traci. They have some issues that they need to deal with, but they also have to focus on a few things that are work related. To say he was surprised to see Billy is an understatement, but he is surprised to see his brother. He wishes that things were different, but they are not. We know that Billy has been busy off with Victoria doing a lot less working and a lot more playing with her, and this is not something that Jack wants to deal with at the moment. These are people who have their own agendas, and they don't want other people messing with them. Jack is a primary example of this.
What's Happening on Young and the Restless
It's a #YR reunion on this week's @AllRiseCBS! Watch @RobertGant face off against @WilsonBethel: https://t.co/s39it0d0B2 pic.twitter.com/ZTvC6tXbp2

— Young and Restless (@YandR_CBS) November 19, 2019
They're cute.
What's Next on Young and the Restless
1 iconic actor, 30 legendary years ⭐️ Please join The Young and the Restless in celebrating Peter Bergman's 30th anniversary this Monday. #YR pic.twitter.com/dHxT1isYyu

— Young and Restless (@YandR_CBS) November 19, 2019
Devon is a man who knows that there are never things going to go perfectly, but he's also a man who knows that things have gone horribly wrong for him for a while now. First his unborn baby died, then he married the woman carrying his baby while she laid dying in her own hospital bed just before she also died. His sister was the person who caused the accident that killed them both, then she went to prison. Then he felt bad, but it was too late. Then his brother-in-law cheated on his sister in prison, then their father died unexpectedly, then Katherine's will was all messed up, and then a woman showed up in town to ruin his life in so many ways outside of being a dead ringer for his dead wife. Now he's got Jill asking for help, and he's beginning to see that some things are not what they seem. He feels trouble in the air, and we think he's right about that.
Jill, on the other hand, has made a discovery, and it's a big one. We don't know how big, but we do know that it's a big deal and it's not something that might work out well for someone she loves. She's in the middle of looking into things she doesn't need to look into, just like Traci and Jack, and she's learning the same hard lesson that they are learning in the process. The past is better left where it is, and that's just all there is to it.
Stay tuned for more Young and the Restless and be sure to check out TVOvermind daily for the latest Young and the Restless spoilers, news, and updates.