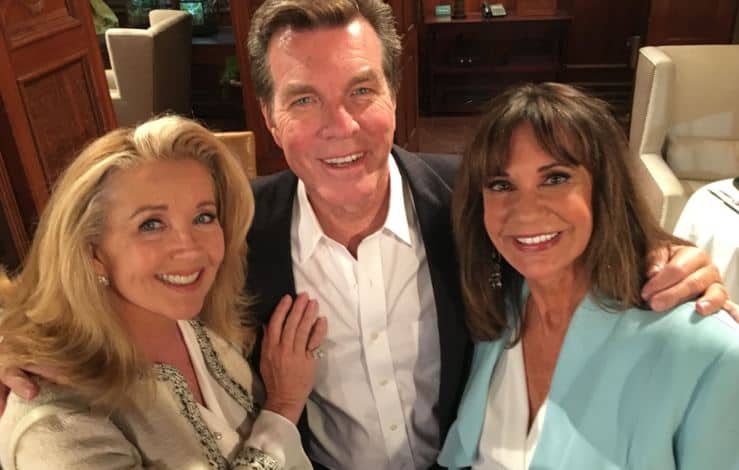 Young and the Restless fans can't handle all that's been happening in the past week. We saw that Devon has been working very hard to get his love back into his life. He is looking for a way to get Hilary into his life again, so he's asked her to move in with him. She has done it, and they are facing some serious opposition. We know that Hilary is confused about what it is she really wants, and we know that there is nothing going to stop Neil from taking them down. He's moved in next door to them, but we think Lily is currently more focused on her own son than worrying about her brother's personal life. We can probably expect to see them figure things out a bit as they work on their future.
But what has been very interesting to us is watching Lily try and handle what she found in Charlie's bed, which was a girl. She's not happy with that. Her son is not old enough for that, and she's not happy with the road he is traveling down. She's got more than a few issues with the way things are going for him, and she's not afraid to tell him about that. She's confused, and we've watched her wonder how to handle all that's going on with her son, her life, and the things she feels are important.
What's Happening on YTR
https://twitter.com/ameliamheinle/status/1005865972111032320?ref_src=twsrc%5Etfw
It seems the stars of Young and the Restless have nothing else to do this weekend but share the love for their favorite co-creator, Lee Phillip Bell. It's her birthday, and everyone on the show has shared their sweet, wonderful, and heartfelt messages on the show's Twitter page. It's been a very special thing to see this weekend, and it's a good idea to head over there yourself to share the same love. She is the woman who helped create the show, and she deserves a little love from the fans — though the love from her characters probably feels pretty good, too.
What's Next on YTR
Love is in the air and we are turning up the heat next week on #YR! @CBSDaytime pic.twitter.com/U7fBFqPSWJ

— Young & The Restless (@YRInsider) June 9, 2018
Everyone and their mother has drama right now, and that's not an exaggeration. We are going to see the week start off with a very big warning from one woman to another. Sharon is going to have a visit from Nikki, who has a big warning for her. She's not happy with the way she's handling things, and she wants to be sure Sharon is going to keep her mouth shut and stop with all the drama. It's not going well for her at the moment, though, so we aren't sure how this will all play out. She's going to be mad that Nikki feels she has to get in her business, but she will keep her cool. We think. Sharon's not great at that, to be honest.
Jack is going to have some additional stuff going on this week, too. He has to find out what is going on in his own life. He's been dealt a blow he cannot even function knowing, and he has to find out where he comes from. His mother was very little help when he spoke with Dina, and now he has to find a way to find out who his real father is. Finding out he was not an Abbott was difficult for him, but now he has to focus on finding out who he is. Dina can't really help him with her mind where it is.
Things with Abby and Arturo might not work out in the long run, but we think they will work out for now. She knows that things aren't right with him, but we think she's going to make some seriously bad decisions in terms of what she ants from him in the near future. She's not making good decisions as a whole, and she might not change that thought process as she moves on with her own life. She's confused, and hearing what she heard from Nikki did not take away from her confusion. It only added to it. And now she's not sure how to handle what is going on in her life. It's bad news for her.
Stay tuned for more Young and the Restless and be sure to check out TVOvermind daily for the latest Young and the Restless spoilers, news, and updates.