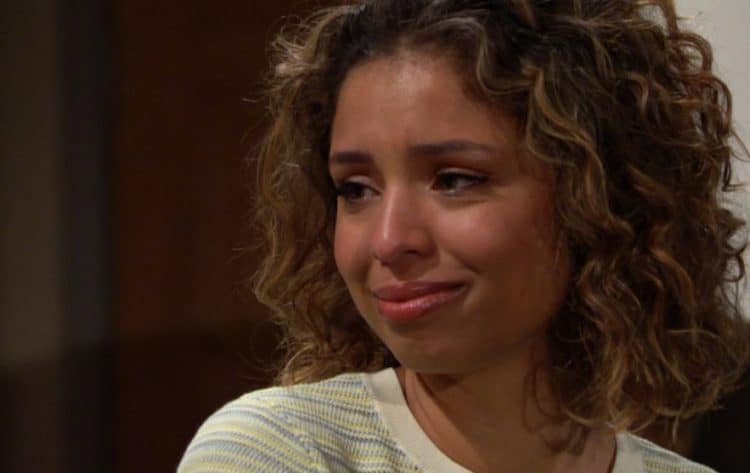 Young and the Restless fans know that Victor is going to do all he can to get his life to work in his favor, and that's good news. He's got things going for him right now with his treatment and his happiness with Nikki, but there is nothing he can do that will change the way his life is going outside of this. He is not going to get much of a chance to do things his own way if he doesn't act when the situation calls for it. He's not in a good place all the time, but he's also not in a bad place in some situations. We can see that some things will never change, and that's good news for everyone. But, we can also see that he has to get her to keep his secrets, which will happen. There is so much they can do for one another, and that's good news. But, for now, we can't see much else going for them.
Phyllis is coming to the rescue, and that's not something she is usually known for doing unless there is something in it for her. This makes us wonder what is in it for her. She's been giving herself some grace lately, and that's nice. But, the problem is that she's got her own issues to deal with. She's been in a situation where she's got to figure things out on her own, and that's enough. She's not going to do this without wanting something in return. It is who she is and how she lives her life. She's a mess, and that's the situation we have to face. She's got to handle herself, but will she? Can she? Will she get this in order and make it a thing? We do not know, but we do know it might end well.
What's Happening on Young and the Restless
https://twitter.com/YandR_CBS/status/1172219076472528896?ref_src=twsrc%5Etfw
We love the behind-the-scenes.
What's Next on Young and the Restless
It's the party of the year with a wicked twist. ✨ Things get out of control this week on #YR! pic.twitter.com/RTASMRsqm5

— Young and Restless (@YandR_CBS) September 8, 2019
There's a lot happening right now, and that's all right. There's a lot happening that will make more sense in time, but for now we are going to see Billy take his chances by walking on the dark side. He might just like it, and we aren't sure at this point in his life if he can come back from that. He's walking a very fine line right now, and it might not be one he can come back from without some issues in his life. He's not having an easy time with things, but this is probably going to be a bit too much for everyone. There's not much he can do about it, either, but that's all right. He's got issues to face, and he's got things going on in his life that he can do right, but he's not doing it. He might be lost at this point.
Victor is going to give his family some news that might just upset them in a way that he cannot take back. He has to be honest with them about a few things, and it might not go well for him. He's dealing with things he never thought he would have to deal with, and that's a situation he cannot handle right now. He's living a difficult life, and it's not boding well for him in any capacity. But, for now, he will deal. Devon is going to do some opening up, and it will be to Mariah. We can't think of a wiser person for him to open up to, either.
Stay tuned for more Young and the Restless and be sure to check out TVOvermind daily for the latest Young and the Restless spoilers, news, and updates.
Tell us what's wrong with this post? How could we improve it? :)
Let us improve this post!