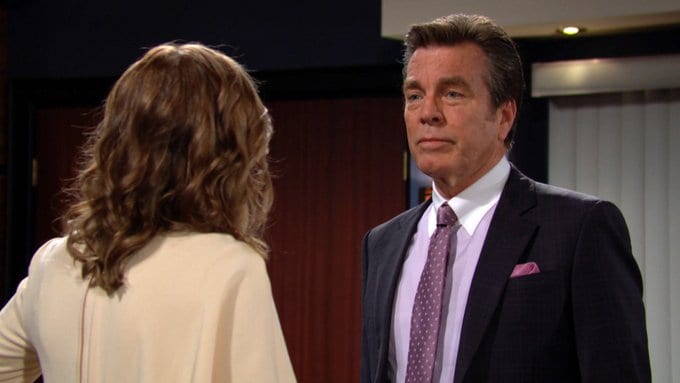 Young and the Restless fans know that there's a lot going on with Amanda now that her ex is back in town, things are coming out, and their tumultuous past is coming back to haunt them. They have a lot going on, but they also know that there is nothing they can do about this man who seemingly wants to see her hurt as much as he can see her hurt. She spent so much time running from that, and she did not see it catching up to her at all. She's not happy with the way things are going, but she's going to see things through in her own manner of speaking. There's a lot going down, but she's nervous, and Billy is going to comfort her. He needs to work on himself right now, but that will never happen.
Elena and Nate met the new guy, and they also tried to do anything and everything they could to help him out. He's in a bit of trouble, and they got to know the man by his name. Jared, and he's someone who might just be a situation for everyone. Here we are trying to figure out what he is up to. Who is he? Why is he here? No one ever comes to Genoa City without a plan and a reason, and this is not an exception to the rule. So, why is he here and what can we expect of him now that we've been introduced and things are going our way? We don't know, but it looks like he might bring some serious good times to the show now that he is here. This could be good, but it might be so bad first. That's how we like it.
What's Happening on Young and the Restless
Family is forever.❣️Send some love to Dina and the Abbotts. #YR pic.twitter.com/T8FXoPATnZ

— Young and Restless (@YandR_CBS) March 4, 2020
This is a great photo.
What's Next on Young and the Restless
Relationships heat up and cool down this week on #YR! pic.twitter.com/6rTsDTgu6E

— Young and Restless (@YandR_CBS) March 1, 2020
It's not a big secret that Adam and Victor are not close, they have never been close, and they will probably never be close. However, it's also not a secret that they have a lot going for them. They are father and son, and they both seem to want to find a way to work on things and make them better. However, we are not sure that they can do that right now. There is so much that might change the game and make things work out for all of them, but we just don't know. Victoria's situation has caused a little bonding to happen between them, and we are fond of that. But, in the meantime, there is a lot that might happen otherwise. We think that there is nothing short of a total change in the game.
Phyllis has to come clean. She's been lying to a few people — most people — and she has to be there to spill the beans and share her secret and make things change as they are changing, but she's also got to figure this out for herself. She's going to share her knowledge and see how that goes for now, but we don't know how well this will work or what will happen in the meantime. She's got so much to work on and so much to handle, and it's not going to end well for anyone. She's a mess, and that is just that. She makes her choices, but she's trying to get ahead of them.
Stay tuned for more Young and the Restless and be sure to check out TVOvermind daily for the latest Young and the Restless spoilers, news, and updates.