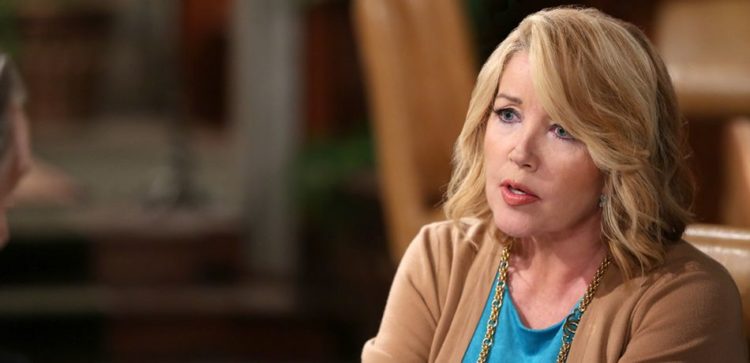 Young and the Restless fans are constantly disappointed by the way some of their favorite characters act, and we get that. Some of them are horrible to one another, and that is a real thing. We know tha they are not going to focus on anything other than their lives and how they feel in the moment, but we do know that they have more to offer than they currently actually offer. In that vein, however, we also know that some people are just not living their best lives. And that makes us sad. We feel sad for so many reasons, and these are some of the things that make our hearts hurt the most when we watch this show.
Summer and Her Life
She's a young woman who knows so much is given to those in her life, and yet she makes decisions that don't always work for her. She's got so much to offer, but she doesn't seem to make it a priority in her own life to get those things. She's got such a tremendous personality and things to do and offer herself, yet she continuously chooses not to do those things. She chooses to engage in destructive behavior that makes her sadder and more upset than she needs to be, and that's a thing. We hope that she can change her life and work on things that are different, but she cannot seem to make that happen for herself. She continuously makes it a point in her life to do things that don't work for us, and we want to see her do more. We want to see her stop what she's been doing and take herself out of the life she lived for so long, so that she can live a better life that's more inclusive of good things.
Sharon's Choices
She's a strong woman with a big personality, and she makes us sad each and every time she makes a decision. She makes the poorest of the poor decisions around here, and that doesn't work for us. She doesn't seem to make things work in her own favor — ever — and she cannot be without a man. She's a good person who would do so well without a man in her life, but she continues to jump from relationship to relationship, and she doesn't always even have the right to do that. She sometimes does things that make us question every single thing in her life, and that's simple. She needs to remember that she needs to be with one man at a time rather than getting rid of one only after she found a new one. Her life decisions play a role in her daughter's life, too, and that makes us want her to do better.
Victor and Nikki
They are so self-sabotaging when it comes to one another. They have so much to offer one another, yet they do little more than sit back, relax with their lives, and they don't do much else other than make one another miserable. We get it, and we don't like it. They have to figure things out for themselves, and we get that this is how they live their lives. But what we don't get is why they focus on things that aren't good for one another. They like to hurt one another, and that is not good. They like to do things that go behind the other's back, and we don't get that, either. They are not the kind of people who do things without much thought, but we also get that they are the kind of people who have more to offer than that. We do like that they can make better decisions, but they should remember that they work better together when they work together. They could change their lives, the world, and everything in Genoa City if they simply worked together as a team rather than working against one another all the time. They have potential, and each time they work against one another, we feel sad for them. They should get it together, but we don't think they ever will, honestly.