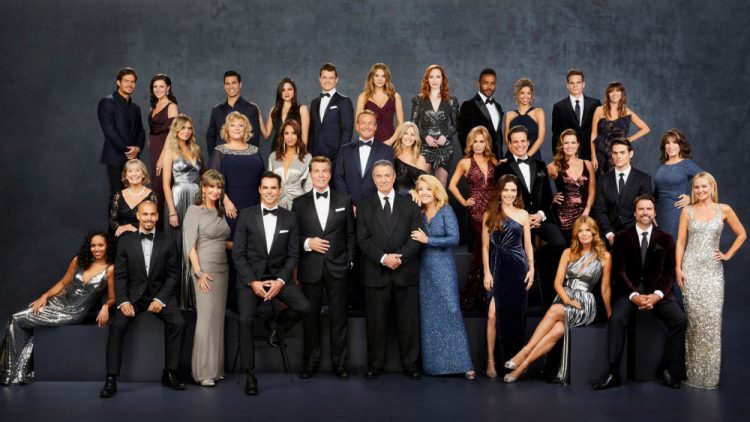 Young and the Restless fans are left feeling as if things might not work out in terms of the show for the next few weeks, and we get that. The impeachment hearings have caused a bit of drama in the daytime television circuit, and we get it. It's hard when you prefer to have options in your life and you don't. When you have dedicated news stations designed to play the news all the time and then you have entertainment channels for entertainment but everything is all news all the time, it's not always fun for people. We get it. You want to see your soaps while you get to have the option to watch the hearings on your own terms, and that choice has been taken from you. Young and the Restless fans have already had one shot at their show taken from them, and they've even had to miss partial shows as the hearings took over things that were already on the air.
What this means is that we have to tell you things will not improve until the hearings are over. There is next to nothing we can do other than share with you how you can watch the show even when the show is not on the air when it is regularly scheduled. Shows have been frustrating lately when you get to see the first half or so of a new one and then it's over because the show is being turned off for the hearings. This leaves you unable to watch the second half of the show, which means you don't get to catch up on everything tomorrow when you get to see yet another half of a new show and no end to the others. That seems to be the norm right now, though.
As far as what CBS is going to do to make this stop, we don't know. What we do know is that the network has yet to make an announcement about this. It means things will not work out for everyone if they don't, but they might make a decision that could negatively affect everyone. ABC already decided to put General Hospital's new episodes on indefinite hold until further notice, which has fans upset, reeling, and mad in general. Will CBS do the same? We don't know, but we do know that they have been bringing some of their biggest stars to their social media pages to update fans as things progress.
For now, it's our suggestion that you take the time to log on to the online site to see if you can at least catch the ending of the new eps you missed online. If they aired at all, they're probably already online for you to view. This leaves you from being totally out of the loop as to what happened at the end of all the news ones that were turned off when you know that's when all the good stuff happens. Furthermore, we also know that you want to know what is up with so much more than just that.
You can also download the CBS app and watch what's been posted there, too. For now, everything that went on television is on the app and online, so you have your options. As to whether or not the show ill continue to allow interruptions like this on a daily basis, we simply don't know. As of writing this, we haven't heard otherwise, but it might stop if the execs determine it's fruitless to continue airing new shows when fans aren't being given the chance to actually see all of them. Until then, we will keep bringing you information, news, and spoilers as it pertains to all that is happening with the people you love the most in Genoa City, but we also ask that you bear with us as we try to navigate the waters of just not knowing until the last possible minute what is happening around here. We are trying, but it's not always easy when everything is so unpredictable. We'll bring what we know when we know it, but that's all we can do for now. Stay tuned for more information on all of these shows.
Tell us what's wrong with this post? How could we improve it? :)
Let us improve this post!