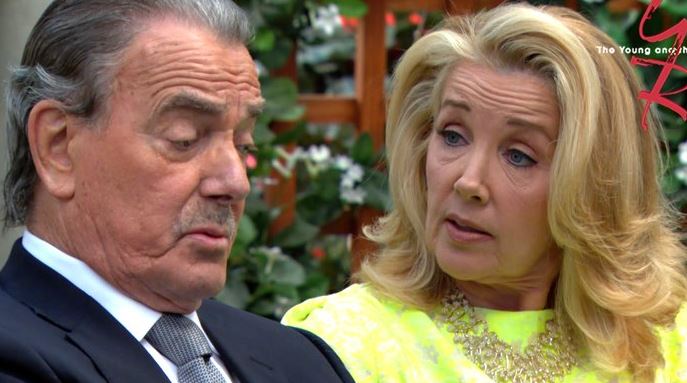 Young and the Restless fans were so excited to see things happening this week. It's been fun to watch as Cane has made it his mission to fight Jack over the Chancellor name, and Jack is just trying to be happy that he finally has a name and an answer to his life problem. He had all his life to think that his father was Abbott, and it turns out he is not. He's lost his name, his job, his family, and so much more in the moment, and now he has a new family and a new situation of people who do not want him to deal with this. He will be fine, but Cane is going to have some problems ahead of him if we are not mistaken. We saw his anger and his displeasure in all of this, and we can't help but wonder if this is going to go down in another manner or if we are going to see things improve for him. We just don't know, to be quite honest.
But things might just improve for others. We did see that Ashley had a moment with Victoria. They don't like one another, but she knew that Victoria needed to hear a few things about JT. She opened up to her, warned her, and she made it clear to her what she needs to know. This came right on the heels of all that Mac had to say to her, and it's making sure that Vickie knows what might be coming for her, and what might lie ahead for her. It's not good, but we do know that there might be some situation she can face in the coming weeks. JT might be gone, but he's not going anywhere.
What's Happening on the Young and the Restless
RT if you have the same reaction to Jack right now. #YR pic.twitter.com/URtxHjCnz4

— Young and Restless (@YandR_CBS) June 27, 2018
Sisters are meant to be a little protective and confused by their brothers, but we have to say we are all with Ashley right now when it comes to Jack and basically everything in his life. He's so out of control with need to find his birth father, to get what he feels is rightfully his, and to make things happen in his life, and we are kind of loving every second of it. Of course, he's also making some serious mistakes along the way, but that's what makes this all so much fun.
What's Next on the Young and the Restless
Kyle sees another side of Summer today on #YR. pic.twitter.com/YJ9tNFw1zK

— Young and Restless (@YandR_CBS) June 26, 2018
Victor is not a happy man. His entire reputation is being dragged through the mud, and he is furious. But before he can work on the revenge he wants to take on those who he feels are responsible for all he's done, he has to get his life together and fix things. He and Nikki are working very hard to ensure they can do just that. They are making public appearances to ensure that they can fix this problem, that they can get this situation under control, and that they can take back the ownership of their life. They are working very hard to fix their problems, and they don't know if anyone will believe them and their lives. He is, after all, working very hard to take his son's son from him, and that's not exactly a private situation in any manner.
Things aren't working for him, but they will have a situation to face each day. Summer is making things very interesting for us, too. She's going on out of her way to make sure that she makes Billy very uncomfortable. She's making sure he is never really sure what is going on, and she's toying with him. This is a very dangerous game she's playing, but it's even more dangerous for Billy. He has some serious life problems to face right now, and we just aren't sure he can handle those right now. When Phyllis finds out what is going on — and she will — she will not blame her daughter for this. She might not be happy with her, but the blame is going right to Billy.
Stay tuned for more Young and the Restless and be sure to check out TVOvermind daily for the latest Young and the Restless spoilers, news, and updates.