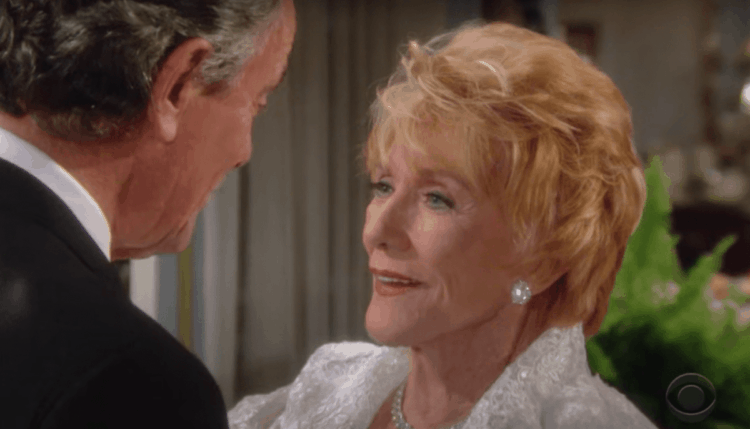 Young and the Restless fans are watching a week of Katherine Chancellor, and we just love it. We love her, we miss her, and we wish she was still with us. She's such a force, and she's someone who commands your attention with a gentle grace and an unapologetic manner. We love her. Did we already say that two or three hundred times? She's one of the most fabulous and most magical people in the world, and we are so in love with getting to see her this week on the show. With that said, our articles are all about Katherine Chancellor this week. We know we aren't the only ones who love her, so we know that you want to know more about her — even if you already know more about her. Today, we thought we'd get to know the actress herself.
She's a California Girl
She was born and raised in California, which made her a bona fide California girl. There are so many who say that they are California girls, but they were born and raised elsewhere and merely came to California at some point in their lives. She was not one of those women. She was born on October 25, 1928 in Taft. She moved to Bakersfield later in her life, moved to LA even later, and that's her history.
She Was Married One Time
She died when she was almost 85-years-old. You'd either expect her to be married for decades and decades or else she'd have a lot of husbands. She was neither of those women. She was married one time, but only for 23 years. That is a long time in Hollywood, but it's not that long when you consider she spent the other 62 years of her life single. She married her husband, Harry Bernsen, in 1957 and divorced him in 1977. They share three children.
She Wasn't Friendly With Her Ex
When the father of her children passed on in 2008, it was revealed that they were not friendly, they did not see one another, and that they were not on good terms. It turns out that they were just not well with one another even though they had three kids and a total of eight grandchildren. They did not spend any time together co-parenting or anything like that. They did have to be in the same room a few times for odd reasons (think weddings and first birthday parties and whatnot) but they did not speak to one another or have any sort of friendship to share in the meantime. They were not close at all, and she admitted in her book released only a year before her own death that they just weren't friends.
She Was a Heavy Smoker
One of the things that she did her entire life that wasn't really good for her was smoke. She was a very heavy smoker. Because of her habit, she suffered from something called Chronic Obstructive Pulmonary Disease. She lived like this for a very long time, and she suffered heavily because of it. Before her death, she suffered from an infection, but it's widely believed that her infection did not help her disease, and that it caused her to become a lot sicker than she should have been otherwise.
Her Son is Famous
One of her children is a famous actor in his own right. His name is Corbin Bernsen, who played in "L.A. Law," a series in which she showed up a few times herself to play his mother. That's a pretty exciting situation, honestly. To get to work that closely with your own son when you both work in the same industry is an exciting situation. He is the one who let the world know that his mother had passed the morning of her death. He put that information on Twitter for fans and friends and family to see, and that's how the news broke. It was a dark day for all who were fans of his mother's, of his families, and even of his. They were so good at being famous and being good at what they did, and her death seemed so untimely and so premature for so many of her fans who did want more from her.