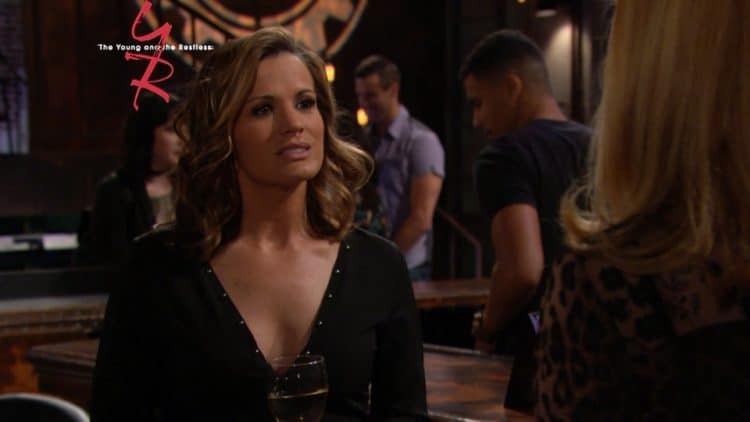 Young and the Restless fans are bidding a final farewell to the Abbott family week this week on the show. We have loved getting to see the family from start to finish, and they never fail to bring us more drama than just about anyone. Right now, we get to end the week on a happier note. It's Christmas in Genoa City, and all seems much happier and well, but things are taking a turn for the worst in so many other ways. You see, we get to see that there is a lot going on, but it's always going to be a bit more interesting than it seems. It's the day that the family learns the true meaning of the holiday. Kyle and Lola are going to celebrate together as a married couple for the first time, Billy is going to hide a secret, and everyone is going to have a good day but him. It's from 2019, and it's a good one. It also makes us want to learn a bit more about Lola.
The Misconception
Her entire introduction to Genoa City started on a bad note when Lola came to live with her brother, Arturo. He was seeing Abby Newman at the time, and she found Lola's bra in his place. She thought he was cheating on her, and she was obviously a little less than excited about that. When she went to confront him about it, he was quick to tell her that this was actually his sister and things were fine. But, for a moment, we all thought Arturo was a cheater. Well, he was and he is and that didn't turn out well, but we wonder if this was just an introduction to his horrible ways?
Kyle's Meeting
Lola has a food truck, and she was good at what she did. When she was working one day, someone by the name of Kyle came to her truck to place an order. He saw Lola inside the food truck and was immediately attracted to her and her beauty. They had a little bit of fun while he was waiting for his order, and they were both clearly interested in one another. Unfortunately, things did not go well for her when she realized that he has a very best friend by the name of Summer who was way too into him. This was not something she was going to deal with, and Kyle didn't have much of a chance of being with her as a result.
Her Sister in Law
Lola is not a fan of Mia, but she warms up to her at the urging of her brother, Rey. Rey was married to Mia, and Mia began sleeping with Arturo, Rey and Lola's brother. This ended his marriage, and then Mia showed up in town to try and work things out. Of course, she ended up in bed with Arturo again, and that didn't go well at all. But, things were a mess and she wasn't happy with Lola, and they got into a fight. When they got into a fight, Lola was pushed into the pool by Mia, and things were a total mess for them. They had no way of knowing what would happen, but we did get to see things unfold when Kyle was able to save Lola. She was in a coma at the time, but they eventually found a way to work things out when she woke up. This didn't mean that Summer wasn't still in the picture — he actually married her after this — but we feel this was the moment that cemented them as a couple. They had their fair share of ups and downs and things that did not work for them, but they managed to find a way to work things out enough that he was able to eventually end his marriage to Summer and then marry Lola. They were even happy for a moment, but she is just too young and too immature to handle what that married life was all about when she chose a man who didn't have his own life together. They did not stand much of a chance at all, to be quite honest.