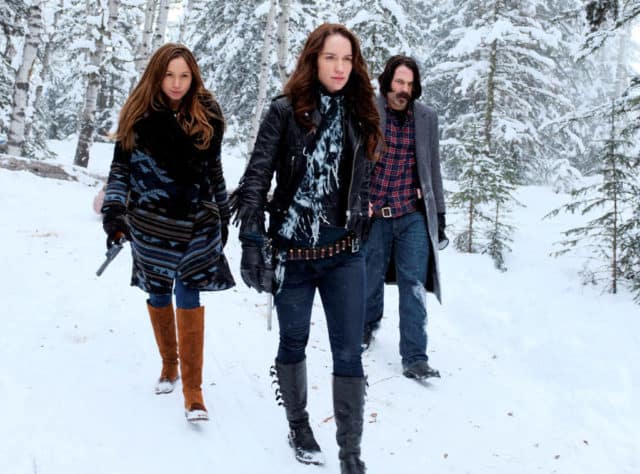 Wynonna Earp returns to Syfy. Season 2 premieres on the 9th of June. This post is a primer on the show. We'll return with quotes from stars, writers and producers later in the week.
Premise of Wynonna Earp. The show is a supernatural, sci-fi western, airing on cable channel Syfy. The story follows Wynonna Earp, great granddaughter and heir of famed, old west, gunslinger Marshall Wyatt Earp. Wynonna and her allies battle against demons and other paranormal creatures that threaten their hometown of Purgatory. With her unique abilities, and her cadre of misfit allies, only Wynnona & Co can bring the paranormal to justice. In the first season, Wynonna faced revenants of criminals her great grandfather had put down generations ago.
What's coming up in Season 2. Naturally, the storytellers raise the stakes and now any paranormal entity can enter the Ghost River Triangle to threaten Wynonna's hometown of Purgatory. Thus, Wynonna Earp and her cadre (sister Waverly, Waverly's girlfriend Nicole, immortal Doc Holliday and Black Badge Agent Dolls) must defend Purgatory from a whole new set of threats: demons, ghosts, and other assorted evils.
Yesterday, cable channel Syfy gave Variety an exclusive on a new Season 2 poster. So, follow the link to see it in all its wide-screen, digital HD glory. There's only this oversized thumbnail out on the internet right now.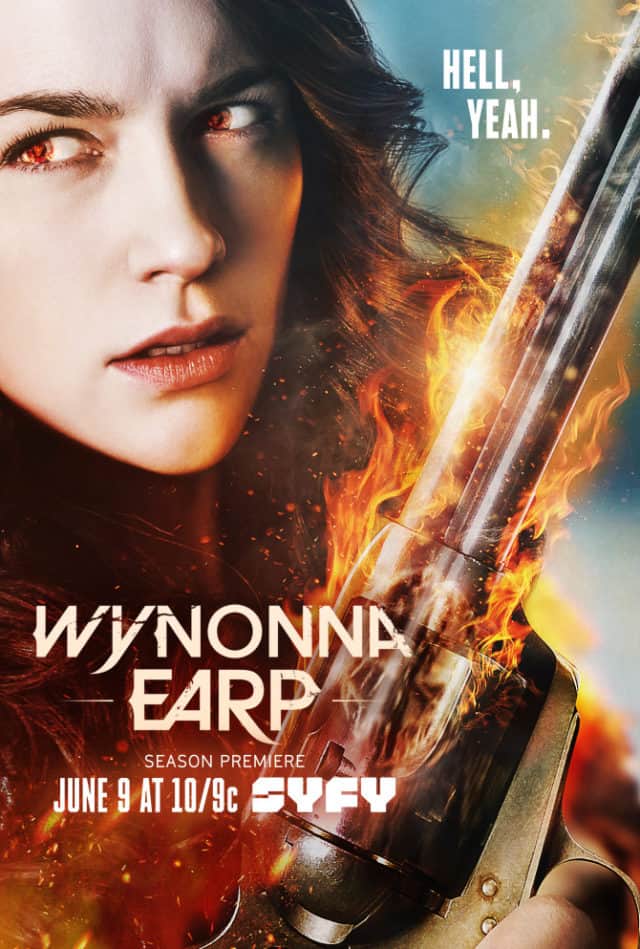 Syfy also released the titles of the Season Two episodes:
"Steel Bars and Stone Walls,"
"Shed Your Skin,"
"Gonna Getcha Good,"
"She Ain't Right,"
"Let's Pretend We're Strangers,"
"Whiskey Lullaby,"
"Everybody Knows,"
"No Future in the Past,"
"Forever Mine Nevermind,"
"I See a Darkness,"
"Gone as a Girl Can Get,"
"I Hope You Dance."
Wynonna Earp returns on 9 June, at 10 pm Eastern Time, and runs thru 25 August. Here's the trailer…
Save
Tell us what's wrong with this post? How could we improve it? :)
Let us improve this post!