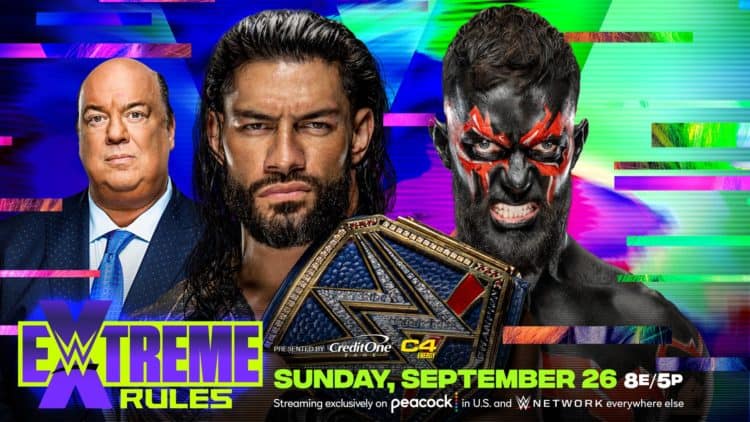 Since 2009, WWE has had a heavy focus on gimmick PPVs, with events centering around a certain match type. Some of these events include Hell In A Cell, Elimination Chamber, TLC, and Extreme Rules, with the top matches being contested under these match types. In the years prior to these gimmick events, these match types were usually reserved for ending a long feud, such as two bitter rivals stepping inside Hell In A Cell to finally settle the score. But, in recent years they have lost a lot of the impact that they once had, as we rarely see the matches outside of the PPV and it is expected that we will see these match types during the event, so they are no longer special.
Extreme Rules 2021 took place on September 26, although this is being written before the event, with matches including Roman Reigns Vs Finn Balor, Charlotte Flair Vs Alexa Bliss, and Becky Lynch Vs Bianca Belair. Up until a week or two before the event, despite many of the matches being announced well in advance, all of them were scheduled to be regular matches. Typically in an Extreme Rules PPV, we would see many hardcore style matches take place. But, Extreme Rules just had a regular card, and that was perfectly fine because the matches and feuds sold themselves. However, since it was a gimmick PPV the WWE made the main event an Extreme Rules match just because they had to. This means that in an event where there are meant to be no rules and things will "get extreme", only one match will be contested under Extreme Rules and it didn't need to be.
After 12 years, Extreme Rules 2021 might finally show WWE that we don't need to see multiple gimmick PPVs every year. Back in 1997, we saw the first Hell In A Cell match between Shawn Michaels and The Undertaker at Badd Blood 1997. The structure was unlike anything we'd ever seen, with it being a 16-foot cage that surrounded the ring and ringside area with a roof on top, meaning no one was getting in or out, at least that was the theory behind it. The match was incredible and one of the greatest of all time. It was then followed up by one of the most legendary matches of all time as The Undertaker faced Mankind inside Hell In A Cell at King Of The Ring 1998.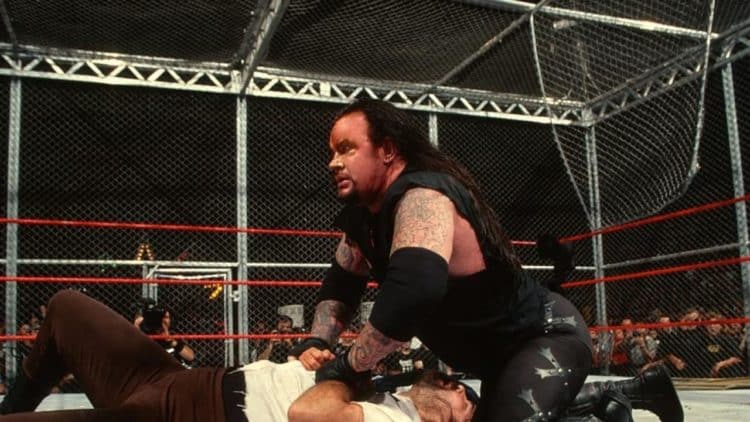 In the years that followed, the match was used to blow off feuds, with rivals stepping inside the structure where anything goes, usually resulting in incredibly brutal and bloody matches. This usually became reserved for Triple H as he regularly challenged his latest rival to a Hell In A Cell match, with some of his opponents including Mick Foley, Batista, and Shawn Michaels. This helped keep the match special and you always knew you were in for a treat when the match was announced.
The TLC match was created at Summerslam 2000 as the Hardy Boyz, Dudley Boyz, and Edge and Christian faced each in a ladder match that also had a focus on tables and chairs, with each weapon being a signature weapon of each team. This was followed up by one of the greatest WWE matches of all time, TLC 2 at WrestleMania X-Seven. We would then see the match take place occasionally over the coming years before it became a gimmick PPV in 2009. The TLC match was one of the most exciting matches in WWE, with it usually resulting in plenty of carnage and high-risk moments. But, now we can expect a TLC, table, ladder, and chair match, whatever that even means, at every TLC PPV, along with two or three Hell In A Cell matches at its PPV. This really devalues the impact of the match as it just becomes a given that the main event and any other important title match will be contested in the gimmick match.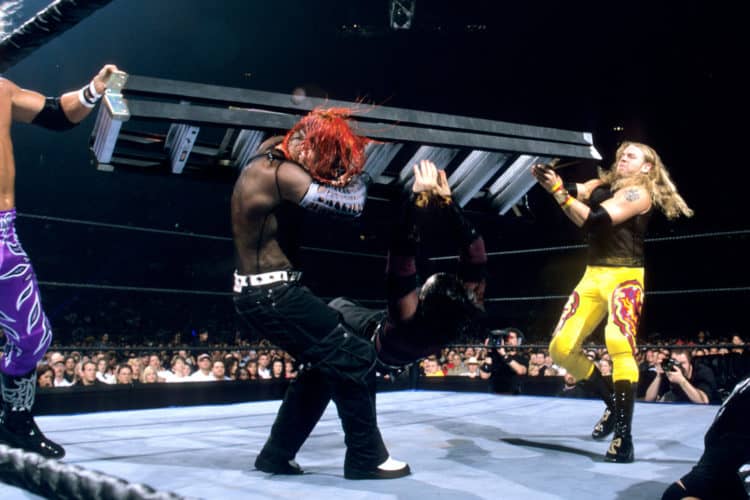 With WWE creative now being too lazy to make random matches take place under Extreme Rules, it is about time that the idea is scrapped altogether. A logical move would be to reintroduce new PPV names, or even bring back some classic ones, such as Backlash, No Mercy, and Unforgiven, although Backlash has recently made a return. WWE still has its five-set events each year, with three of them being gimmick events, the Royal Rumble, WrestleMania, Money In The Bank, Summerslam, and Survivor Series, but the other seven should just go back to regular events. This would mean that when a Superstar challenges an opponent to a Hell In A Cell match or a TLC match, it would mean something and would make fans much more excited. As a wrestling fan, the single Extreme Rules match at the event isn't making me want to watch it, instead, it is the feud between Roman Reigns and Finn Balor, and it didn't need to be anything more than that.