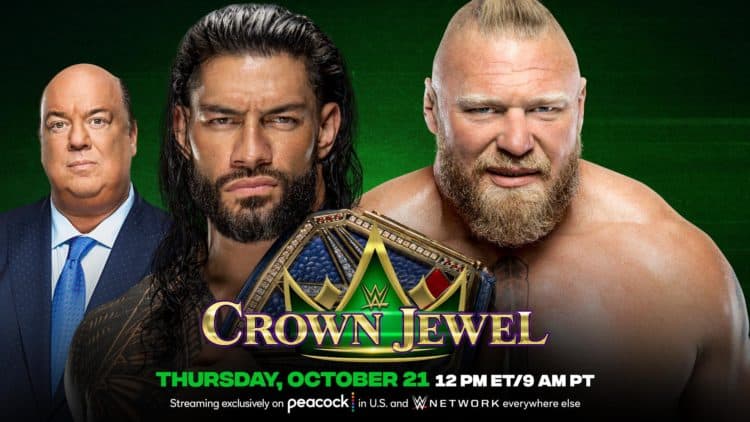 WWE is heading back to Saudi Arabia later this week for the third Crown Jewel PPV event, which will be headlined by Roman Reigns and Brock Lesnar for the Universal Championship. Rather than being a glorified House Show that is broadcast on the WWE Network, Crown Jewel will become the only October PPV event. Hell In A Cell is typically the October event but it was held earlier in the year. But, there is some good news as Edge and Seth Rollins will meet inside Satan's Structure at the event. Here is our prediction for the WWE Crown Jewel 2021 PPV.
Mansoor vs Mustafa Ali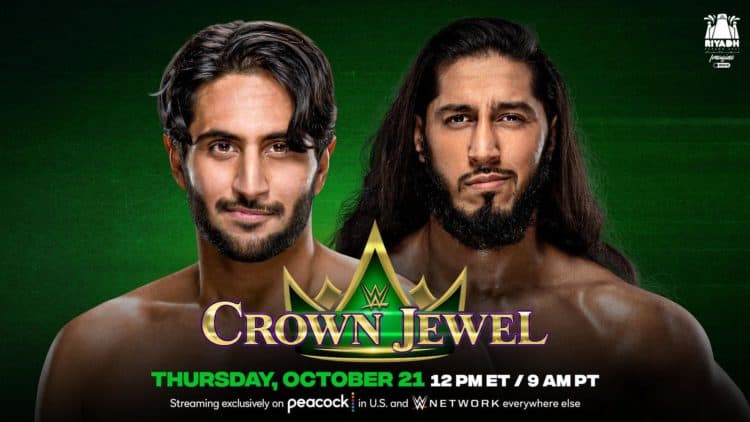 Mansoor was recruited by WWE during the company's first outing to Saudi Arabia for the Greatest Royal Rumble event, making him the first-ever WWE Superstar from the country. At Crown Jewel, he will face Mustafa Ali, with the two being partners from July until October 11 when Ali attacked Mansoor following their loss to The Hurt Business. With Mansoor being from Saudi Arabia, it makes sense that he will be the winner of this match, especially as he is entering the event as a babyface.
Winner: Mansoor
RK-Bros (Randy Orton & Matt Riddle) vs AJ Styles & Omos – Raw Tag Team Championship Match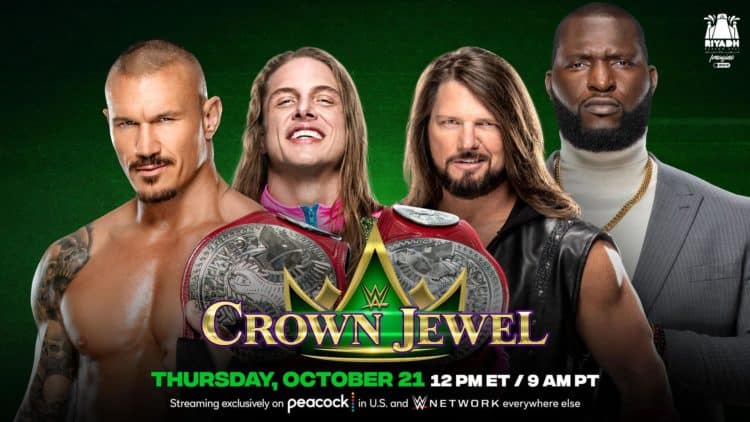 Randy Orton and Matt Riddle are two of the most unlikely Superstars to make a great team, yet they have made it work and are very entertaining, and highly-skilled, as a tag team, with the team winning their first Raw Tag Team Championships at Summerslam 2021 in August by defeating AJ Styles and Omo. The former champions will have an opportunity to reclaim the titles, but we think that RK-Bros will once again retain the Raw Tag Team Championships.
Winner: RK-Bros
Becky Lynch (C) vs Bianca Belair vs Sasha Banks – Smackdown Women's Championship Match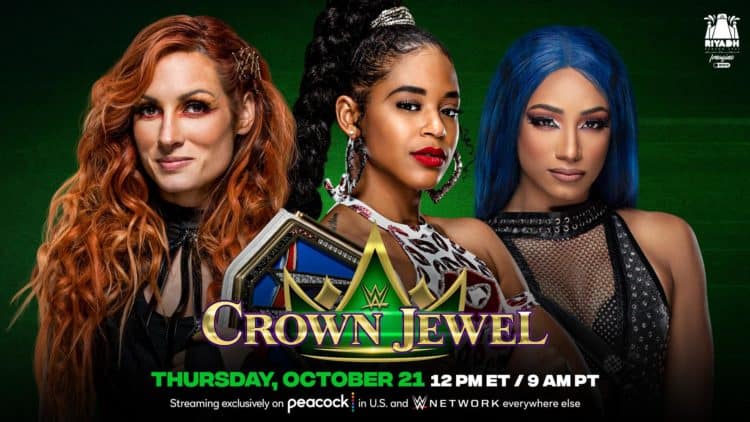 Becky Lynch made her return at Summerslam 2021 following over a year out of action while on maternity leave. When she returned she defeated Bianca Belair for the Smackdown Women's Championship in under 30 seconds in one of the most surprising moments of the event. The match was originally scheduled to be Bianca Belair vs Sasha Banks but was changed at the last minute. Now, both Superstars have their opportunity to win the title from Lynch, but we don't think either of them will, with WWE being very high on Becky Lynch, after over a year away from the ring it seems that WWE wants to push her as much as possible, so we expect her to retain at Crown Jewel.
Winner: Becky Lynch
Goldberg vs Bobby Lashley – No Holds Barred Match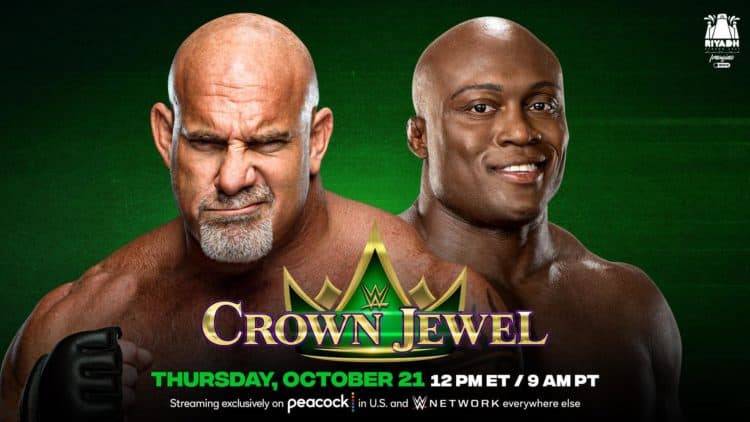 Bobby Lashley successfully retained his WWE Championship against Goldberg at Summerslam 2021, with Lashley even attacking Goldberg's 15-year-old son in the match. Goldberg made his return earlier this month to challenge Lashley to a match to get his revenge. When it comes to the winner, we think Goldberg will win this one. The hosts of the Saudi Arabia event are very into nostalgia acts, which is why we've seen Superstars such as The Undertaker appear at all of the events, and HBK even came out retirement for a match at Crown Jewel 2018.
Winner: Goldberg
Finn Balor vs Xavier Woods – King Of The Ring Finals Match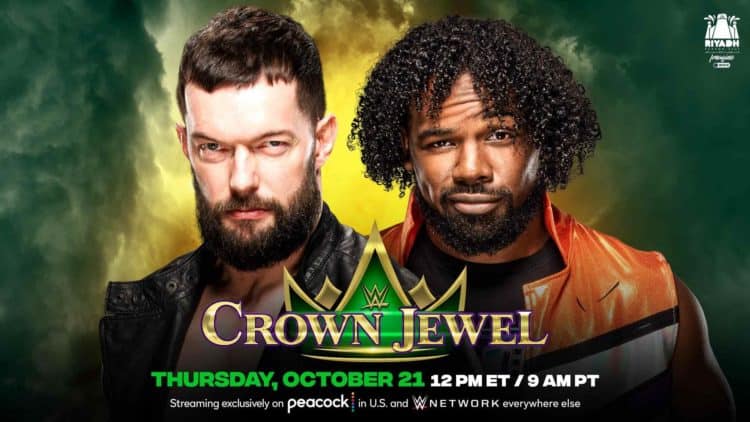 WWE is bringing back the King of the Ring tournament, with the finals being decided at Crown Jewel. For this one, we think Xavier Woods is the clear winner and will walk away with the crown. Woods has been heavily marketing himself as the next King of the Ring on social media and has been pushing for the event to return for quite some time. Other members of the New Day have also found a lot of singles success in the company, with Kofi Kingston being a former WWE Champion, and Big E is the current WWE Champion, so we think that it is time for Xavier Woods to earn some singles accolades in the company.
Winner: Xavier Woods
Zelina Vega vs Doudrop – Queen Of The Ring Finals Match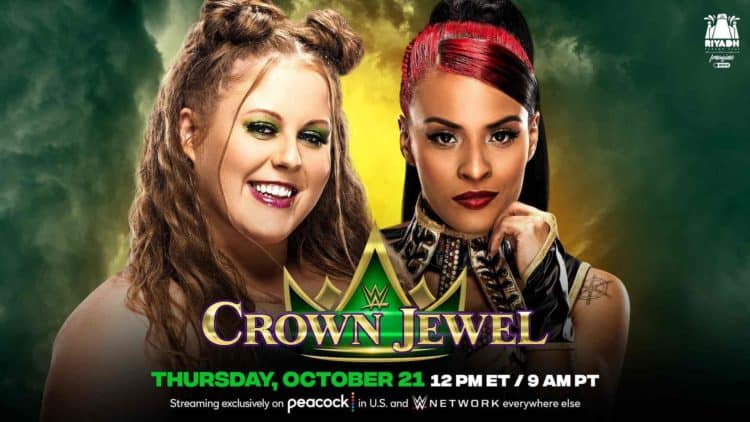 In addition to the King of the Ring, WWE is also hosting a Queen of the Ring tournament, with the finals being between Doudrop and Zelina Vega. This one is a tough one to call, as WWE is very high on Doudrop right now. But, WWE recently cancelled Vega's 9/11 tribute match at Madison Square Garden, so we feel that the company will try and make it up to her by crowning her the Queen of the Ring.
Winner: Zelina Vega
Edge vs Seth Rollins – Hell In A Cell Match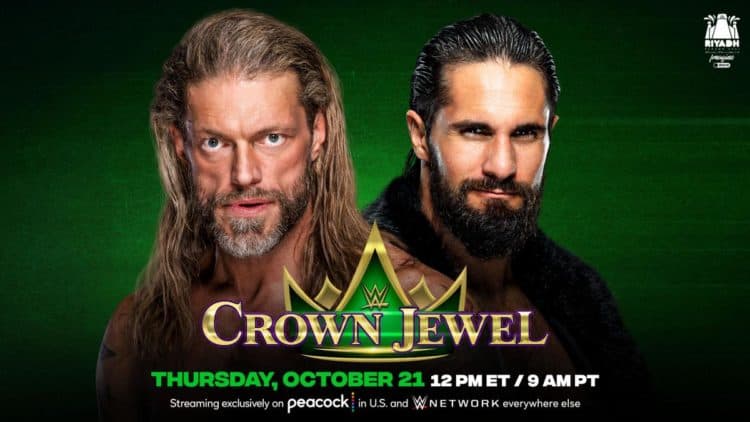 The Edge vs Seth Rollins feud has been one of the most entertaining of feuds of the year, with the two finally facing off at Summerslam 2021, which saw Edge bring back his classic Brood theme song and entrance from 1998. Recently the feud stepped up a gear as Rollins went to Edge's home and broke in while he was at Smackdown, with the two now ready to settle the score inside Hell In A Cell. The match will likely be the end of the feud as we think that Edge will be the winner of it. This match is set to be the highlight of the show and we can't wait to see what happens when the two face off inside Satan's Structure.
Winner: Edge
Big E (C) vs Drew McIntyre – WWE Championship Match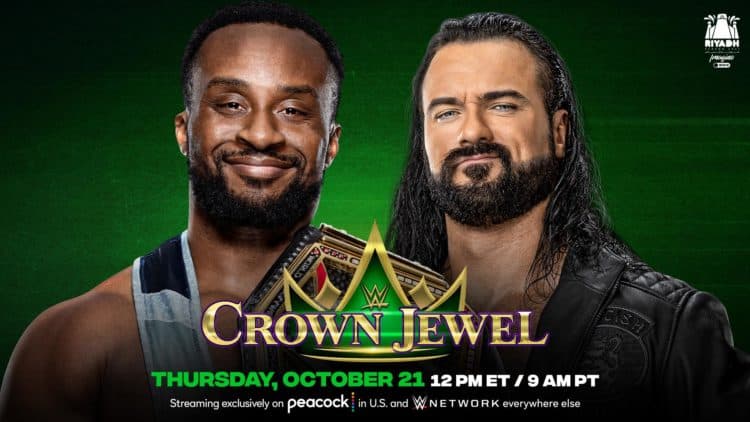 Big E recently won the WWE Championship for the first time, in a moment that was a long time coming. So far he has been a really good champion and we can't see any reason why the WWE would be looking to cut his reign short, so we expect him to retain when he steps in the ring with Drew McIntyre at Crown Jewel.
Winner: Big E
Roman Reigns (C) vs Brock Lesnar – WWE Universal Championship Match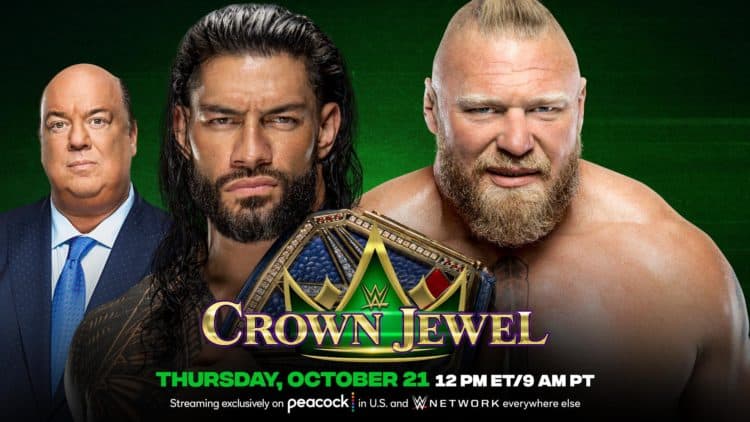 After years of being rejected by the WWE Universe as a babyface, Roman Reigns has had the greatest year of his career as a heel, with Reigns having won the Universal Championship at Payback in August 2020, over 400 days ago. Brock Lesnar made his return at Summerslam 2021 and immediately set his sights on Reigns and the Universal Championship. This is a really difficult one to judge as WWE seem to put a world championship on Lesnar shortly after he returns, and seems like the logical competitor to take the belt from him. But, with the two rumored to be facing off at WrestleMania, it is possible that WWE will choose to keep the title on Reigns until then, which will give him a reign of over 18-months, something that is rarely seen in WWE today.
Winner: Roman Reigns
Tell us what's wrong with this post? How could we improve it? :)
Let us improve this post!