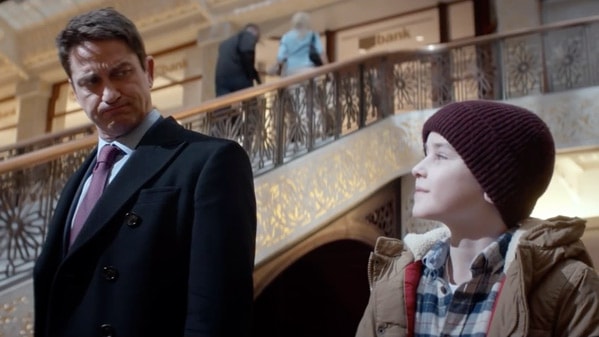 It's been a Gerard Butler kind of a week in my household. Given that I've seen How to Train Your Dragon 2 at least 500 times in the last few days, I've gotten used to the gruff voice of Gerard Butler (who plays Stoick). But it's not just in my house where Gerard Butler's name is being mentioned. The trailer for Geostorm was released last week and now today a new drama called A Family Man has hit the internet. Don't confuse this with the Christmas movie The Family Man starring Nicolas Cage which I happened to love.
A Family Man is a movie that centers on work-life balance and I have to say I'm intrigued by it. We haven't seen too many films that have this as a central theme despite work-life balance becoming increasingly difficult in society. The movie is also centered on a headhunter which happens to hit home because I spent 6 years as one in NYC.
Here's the official description of the film:
After the boss (Willem Dafoe) of a Chicago-based headhunter, Dane Jensen (Gerard Butler), who works at the Blackrock Recruiting agency arranging jobs for engineers, retires, Jensen finally achieves his longtime goal of taking over the company after going head-to-head with his ambitious rival, Lynn Vogel (Alison Brie). However, upon taking over the company he worked so hard to be in control of, Dane's 10-year-old son, Ryan (Max Jenkins), is suddenly diagnosed with cancer and his professional priorities at work and personal priorities at home begin to clash with one another.
https://www.youtube.com/watch?v=gl2VD4S6I7g
The film is directed by filmmaker Mark Williams, making his feature directorial debut after working as a producer (The Accountant, Bad Karma) for a few years. The screenplay is written by Bill Dubuque (The Accountant). This premiered at the Toronto Film Festival last year. DirecTV will release A Family Man direct to streaming starting May 2017 this year.
Save
Tell us what's wrong with this post? How could we improve it? :)
Let us improve this post!