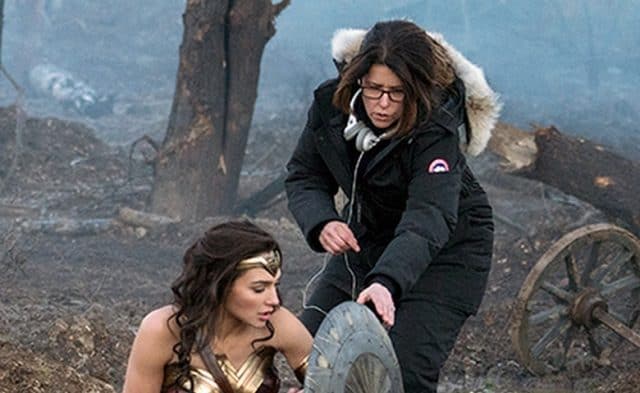 It seems like the filmmakers over at DC Comics aren't quite as negative on Suicide Squad as the critics are.
Patty Jenkins, the director of next year's Wonder Woman solo film starring Gal Gadot, took a break from editing her DC cinematic debut to head over to the London premiere of David Ayer's Suicide Squad. Unlike the majority of critics, Jenkins loved the film and is completely confused by the negative response it's gotten so far.
Uh… You guys. Super confused. Just went to the premiere of #SuicideSquad. Hadn't seen it. It's great! Not sort of great. GREAT! I mean…

– Patty Jenkins (@PattyJenks) August 3, 2016
…I loved it. So surprised by some reviews. I don't get it. I thought it was awesome. And NOT just because I'm in the DC world. Truly.

– Patty Jenkins (@PattyJenks) August 3, 2016
I'm sure that plenty of people will say that Jenkins is just spitting mad game in order to keep audiences invested in the universe she'll be adding to in just a few months, but I'd like to think that a filmmaker of Patty's caliber is too smart to simply praise a mediocre film. As I've mentioned before, though, art is entirely in the eye of the beholder, and I hope statements like Jenkins' encourages people to see the film for themselves before simply acquiescing to the thoughts of the critical world.
Suicide Squad opens in theaters this Friday, August 5.
What do you think of Patty Jenkins' comments? Is she being honest, or is this just a ploy? Let us know your thoughts in the comments down below!
[Photo Credit: Warner Bros.]