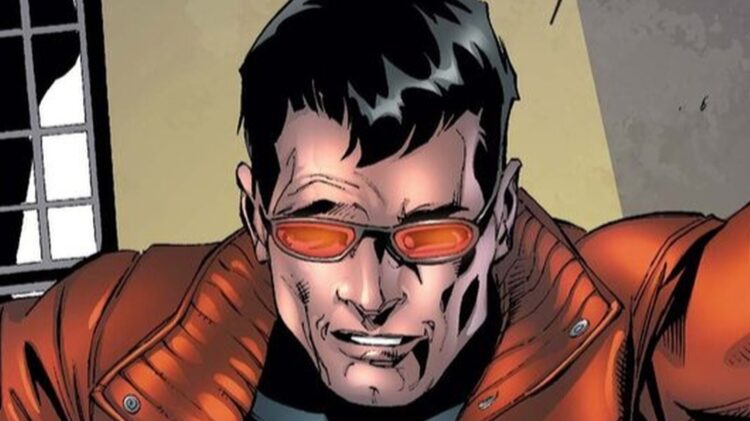 On one hand, it's easy to realize why certain Marvel heroes and villains haven't been introduced yet, while on the other, the selection of those who have already been made famous or have flopped along the way, is tough to think about at times. There are plenty of characters that have yet to be introduced and that need a chance to show what they can do for the franchise. One of those appears to have finally caught on as it sounds as though Wonder Man, aka Simon Williams, will apparently be heading to the MCU and Disney+ by 2023, or at least that's the plan. The hero with the looks of a movie star has been a part of the Marvel Universe since 1964 and yet hasn't always been taken as seriously as an Avenger, or as a powerful individual within the Marvel Universe. His connection to Vision and Scarlet Witch is something that a lot of fans would love to see brought to bear, but this would likely mean bringing Elizabeth Olsen and Paul Bettany back as well if such a connection were to be formed.
It's easy to bet that a lot of people wouldn't be against this since the fans have been calling for a few different characters to appear for years now. But perhaps it's because Wonder Man wasn't always taken seriously in the comics that he wasn't taken as seriously when considering him for the MCU. It's hard to say, but in the comics, he went from being a villain to a hero, and then to kind of a joke since he was a movie star and stuntman as well as a superhero, which didn't always sit well with a lot of the other heroes and actually kept him from being a favorite among the Avengers. His attitude didn't help since he did bounce back and forth from being a serious and dedicated Avenger to being kind of a stuck-up individual that had an ego that didn't always endear him to others.
Bringing him to the small screen is going to be kind of fun and interesting, to say the least since at this time it does sound as though Nathan Fillion is who people want to see in this role, and that's hard to argue against if he's in shape. But it does bring up the question of how the MCU is going to bring this character in, meaning if they're going to utilize his villainous role that was devised early on, or if they're going to show him reformed and as a part of the Avengers, which would be awkward considering that it might need a time jump to make such a thing happen, or possibly an explanation of how the Avengers initiative had been set up in different cities around the US. It's fair to imagine that the Avengers won't be crossing international borders when it comes to building teams, even if there are plenty of heroes who have come from across the globe during the team's long history. How he's going to be brought into the MCU is a good question, but it's also one that a person can't help but think is going to be kept close to the vest until it's time to reveal more about his show.
The MCU is moving forward at a pretty good clip since Ms. Marvel is in full swing, Moon Knight already came out this year, WandaVision kicked things off in a big way, and now we're waiting on Ironheart, another season of Loki and What If, and several other projects. One can only imagine who's going to be rolled out in the months to come, especially given the fact that there are so many characters that haven't been given even a nod or an Easter egg to foreshadow their arrival. Wonder Man has been given a bit of foreshadowing in the past, but much of it has either been measured in seconds, or it's been cut from the main footage for various reasons. Introducing him has been possible, but it's usually been so off-topic that those who were intent on giving people a glimpse decided against it in favor of keeping the movie flowing as it was intended.
So now that we know we're going to see Wonder Man, you can imagine that the posts are going to be flowing free and thick, and plenty of questions are going to be posed as to whether or not this means that we'll see other characters show up as well. After all, the Enchantress is part of Simon's story in the comics, and again, it's fun to think that Vision and Wanda might be brought back in to at least flesh this story out and make it into something a little more impressive. We're going to have to wait for more information no doubt, but it's exciting to think of what might be coming.
Tell us what's wrong with this post? How could we improve it? :)
Let us improve this post!