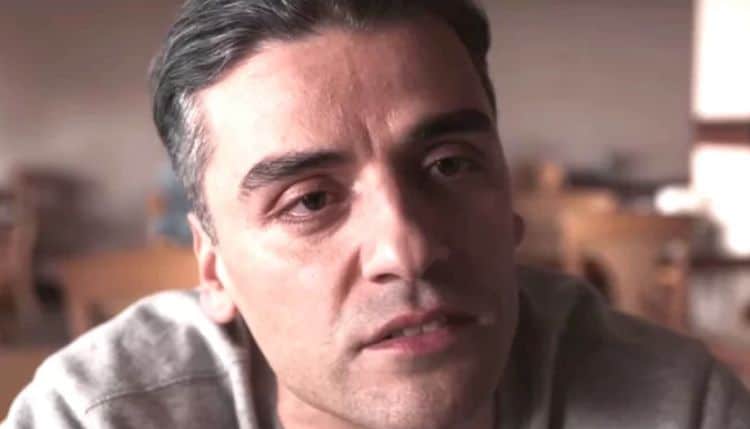 What makes a crime drama film worth watching? Is it a gripping storyline that keeps viewers guessing until the end? A stellar cast who portrays their characters with such conviction? Or a critically-acclaimed director who creates movie magic in every film he shoots? The ideal answer should be, "all of the above". There are still so many other elements apart from those mentioned above that is able to make a film transcend from good to great. There are many that have succeeded, but even more that have failed to do so. One of the hottest genres that remain to be Hollywood moneymakers is crime drama. People just love a good knock-your-socks-off thrill every once in a while. The entertainment industry has seen thousands of crime drama television shows and films produced over the years, but only a couple are able to really make a mark. Lo and behold, another movie is about to test the waters of the famed genre, and by the current looks of it, the future seems to be pretty darn bright.
There's Lots to Look Forward to
The Card Counter is an upcoming revenge thriller that is written and directed by the esteemed Paul Schrader, who is the brains behind the screenplays for cult classics, such as Taxi Driver and Raging Bull, and who also directed acclaimed thrillers, such as American Gigolo and First Reformed. Schrader has also been collaborating with filmmaking legend, Martin Scorsese (The Irishman) the past couple of decades, and will do so again this time, as Scorsese serves as the movie's executive producer. Viewers are in for another treat this time around, as the two dabble into a different facet of criminality that involves the colorful world of gambling. The powerhouse duo is at it again!
The film was shot in Biloxi, Mississippi and follows the life of a disgraced former military interrogator, William Tell, portrayed by Oscar Isaac (Scenes from a Marriage), who can't seem to get rid of the ghosts from his dark past. His post-military days are as mundane as it can get. He is seen hanging out in low-stakes casinos wherein he acts as an anonymous card shark who is talented enough to beat the house. His secret? Card counting. Tell was able to master this illegal skill during the time he was incarcerated, which span a period of 10 years. That's a whole lot of time to work on those card counting techniques. The narrative of the film changes when Tell meets a young man named Cirk, portrayed by Tye Sheridan (Scouts Guide to the Zombie Apocalypse), who happens to be the son of one of Tell's deceased military comrades.
This seemingly innocent meeting turns into something bigger when Cirk asks Tell to join in on his revenge plot to take down a mutual foe, Major John Gordo, portrayed by Willem Dafoe (Spider-Man), who was ruthless enough to make Tell a fall guy for a crime he did not even commit. Tell is caught in the crossroads, as he decides if he is to team up with Cirk to make Gordo pay for his long-standing sins, or choose the high road and help Cirk get rid of his anger and start anew. The two characters' chance encounter soon turns into an unlikely partnership, which is joined by gambling financier, La Linda, portrayed by Tiffany Haddish (The Last O.G.). The new trio is up to no good, as they kick off their adventure by going casino hopping while raking in those winnings, and hoping to score big at the World Series of Poker. The story progresses as the characters are forced to face reality and deal with the skeletons lingering in their closets.
Recent Updates on the Movie
What makes the film more enticing is the element of mystery it upholds. You'll never know what secrets the characters are hiding, and what's lies ahead in their respective storylines. An effective crime thriller can keep the audience members guessing until the end. Hearing the gasps once a plot twist happens or whenever an unexpected culprit's true colors are revealed is always a satisfying experience. The production of the film may have experienced some delays from the onslaught of the COVID-19 pandemic early last year, but all's well that ends well.
The Card Counter had its world premiere at the 78th Venice International Film Festival last September 2, 2021, and is scheduled to have its theatrical release on September 10, 2021. The early reviews are in, and boy are they promising. A few more sleeps and Schrader and Scorsese tandem are about to create cinema magic once again.
Tell us what's wrong with this post? How could we improve it? :)
Let us improve this post!