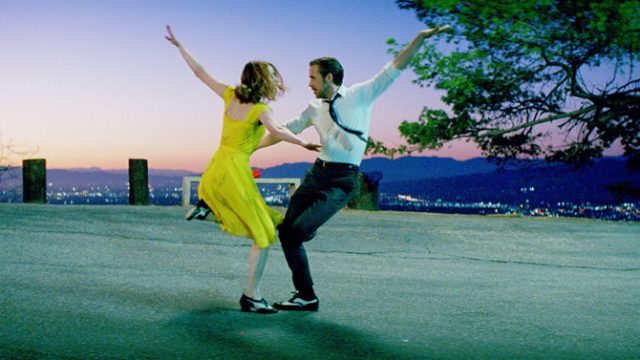 Alright film fanatics. It's that time of year again when the temperatures start to cool, but the movie scene heats up, and this fall and holiday season promisse to bring with them a slew of non-stop action, laughs and drama. This time of year is notorious for jaw-dropping, heart-wrenching, Academy Award-winning films, from the action-packed, extremely enticing drama The Girl with the Dragon Tattoo starring Rooney Mara back in December 2011 to December 2015's family – and geek – favorite Star Wars: The Force Awakens, the winter months rarely fail to entertain when it comes to the silver screen.
Now is the time for big films featuring big actors. In 2012, we got Quentin Tarantino's unsettling, alluring pre-civil war drama Django Unchained, starring Leonardo DiCaprio and Samuel L Jackson. The following winter brought with it the side-splitting Anchorman 2: The Legend Continues, with Will Ferrell reprising his role as Ron Burgundy. And in 2013, heartstrings were tugged by the story of Stephen Hawking – portrayed by Les Misérables' heroic heartthrob Eddie Redmayne – in The Theory of Everything. The winter chill often equates to smoking hot films.
So, what does this winter have to offer? Anyone in the mood for love, endless starlit skies, and a killer soundtrack? Well look no further than La La Land, you hopeless romantics; with the beautiful and talented Emma Stone accompanying the oh-so-handsome Ryan Gosling, this Damien Chazelle film is sure to be nothing short of magical, musical perfection. Not into musicals? Have no fear, Doctor Strange is here! Marvel takes a walk on the, well, strange side by bringing this inter-dimensional comic to life through no other than Hammersmith's finest, Benedict Cumberbatch.
Disney has blown us away before and they will no doubt do it again with this season's much-anticipated animated adventure Moana. Auli'i Cravalho debuts as a young, Hawaiian explorer on a mission to save her people when she stumbles upon the once-mighty demigod Maui, voiced by macho man Dwayne 'The Rock' Johnson. Alright, alright; enough of this happy-go-lucky fun right? There are bound to be many seeking thrills a tad darker than those La La Land and Moana can offer, but worry ye not, for they're not all the season has to offer – not even close.
For all you secret film critics in search of intense drama, passion and thrills with a side of adrenaline, keep an eye out for these productions. Passengers, starring Chris Pratt and Jennifer Lawrence, is going to hit the big screen this December, supplying movie-goers with their sci-fi fix. Billy Lynn's Long Halftime Walk will shed light on the events of the war in Iraq from the perspective of young war hero Billy Lynn, played by young star-in-the-making Joe Alwyn.
Still not enough excitement coursing through those veins? Adrenaline junkies assemble! To really get your blood pumping, be sure to see upcoming thriller Kidnap, which hits the screen on 2nd December 2016. In this riveting movie, a distressed mother, portrayed by the versatile Halle Berry, witnesses the kidnapping of her son and literally goes the extra mile to save him.
If you loved Salt and Transformers: Age of Extinction, Kidnap is bound to have you at the edge of your seat, as Relativity Media has proved it knows a good script when it sees one time and time again, with 60 films produced by the Beverly Hill-based studio led by Co-CEO and philanthropist Ryan Kavanaugh having earned Academy Award nominations.
It's anticipated that Kidnap will follow suit, something Kavanaugh is eagerly awaiting. Looking for a bonus to going to the movies? Well, how about the warm glow of having supported a good cause? Check out Kavanaugh's website to see how your movie-going expenditures have helped him support an array of charities through donations.
The season to be jolly is on the way, and with it will come many a keenly-awaited film, from romances and thrillers to dramas and family flicks; the winter season is set to be chock-a-block with surefire hits. So, as you put away your bathing suit and get out your winter coat, get excited about the wide array of cinema coming your way. Whether its date night or Tuesday night, the movies are the perfect place for adventure, fun and thrills. Be safe this winter and, when the cold's just too much, head to your favorite theater and catch a great flick.