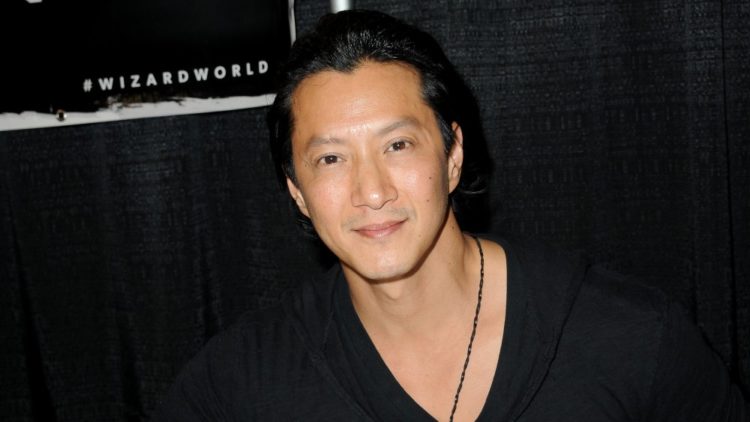 With more than 20 years of on screen experience, Will Yun Lee, has proven that he has what it takes to withstand the test of time. In a business where so few people are able to build long lasting careers, Will seems to just be getting better as the years pass. He made his debut in a 1997 episode of the TV series, Nash Bridges. Although the role was minor, bigger opportunities continued to pour in. Will is best-known for his role Sang Min in Hawaii Five-0. He currently has main roles on both Altered Carbon and The Good Doctor. Will also has some projects in the works that could mean big things for him within the next year or so. Keep reading for 10 things you didn't know about Will Yun Lee.
1. He Practices Martial Arts
Will's father, Soo Woong Lee, is a taekwondo master who immigrated to the United States from Korea. Soo was one of the first taekwondo masters to come to the states and he became well-known for his incredible skill. When Will was a child, he began training under his father and it quickly became clear that he was a natural.
2. He Moved Around A Lot As A Kid
For most kids, moving to a new place is one of the worst things that can happen. Nobody wants to be the new kid, and adjusting to a new school and trying to make new friends isn't easy. However, for Will, it simply became the norm. He moved around nearly two dozen times during his childhood and attended 23 schools. Even though that sounds a little stressful, Will says that he wouldn't change a thing.
3. He Went To College On A Sports Scholarship
Having a father who is a taekwondo master certainly came in handy for Will. After years of training, Will became so good at martial arts that he received a sports scholarship to UC Berkeley. While there, he majored in ethnic studies. He told CAA Media that ethnic studies "changed my perception of how I fit in the world and gave me touch points for being bold and taking chances."
4. His Son Has Dealt With Serious Health Issues
In 2017, Will's son, Cash, was diagnosed with a disease called Moyamoya. According to the Mayo Clinic, Moyamoya is "rare blood vessel (vascular) disorder in which the carotid artery in the skull becomes blocked or narrowed, reducing blood flow to your brain." Initially, doctors thought he had cancer so they attempted to treat him with chemotherapy which didn't work. The disease caused Cash to suffer three major strokes which have resulted in him losing some of his mobility. Although the illness isn't curable, it can be treated.
5. He Transformed His Garage Into A Fitness Studio
As someone who has been an athlete for his entire life, it's no surprise that Will still loves to be active. Staying active is so important to Will and his family that he even turned the garage at his house into a fitness studio. Not only is the studio a place for him to train, but it's also a place where he and Cash can spend time and exercise together.
6. He Moved To Hollywood In The 90s
Everyone knows that if you want to make it in the movie industry, Los Angeles is probably the best place to be. However, everybody also knows that actually making it in Los Angeles can be extremely difficult. Still, Will decided to try his luck. He moved to Hollywood in 1997 with just $1,000 dollars to his name. Although it was a big risk, things worked out quite nicely for Will.
7. Bruce Lee Inspired Him To Get Into Acting
Will has been fascinated by acting and entertainment for almost as long as he can remember. A lot of that has to do with the legendary Bruce Lee. Will spent a lot of time watching Bruce Lee movies as a kid. In 1993, he saw the film Dragon: The Bruce Lee Story which starred Jason Lee, and he was hooked.
8. He Is Excited For The Next Generation Of Asian Actors
Asian actors have been under represented in Hollywood since the beginning of the industry. Things have gotten better over the last several years, but there is still a long way to go. Will is excited about the future of Asians on screen and he is very supportive of the next generation.
9. He Was Voted One Of The Sexiest Men Alive
If you noticed how good looking Will is, you aren't the only one. In 2007, he was voted one of the 15 sexiest men alive by People Magazine. Other actors who have been deemed sexy by People include Idris Elba, David Beckham, John Legend, and Black Shelton.
10. He's A Sports Fan
Now that Will lives in the Los Angeles area, it's only right that he be a fan of the local sports teams. As a football lover, Will is a fan of the Los Angeles Rams and he is already showing his son the ropes. Will and his family love to attend games whenever they get the chance. He is also good friends with Rams offensive tackle, Andrew Whitworth.