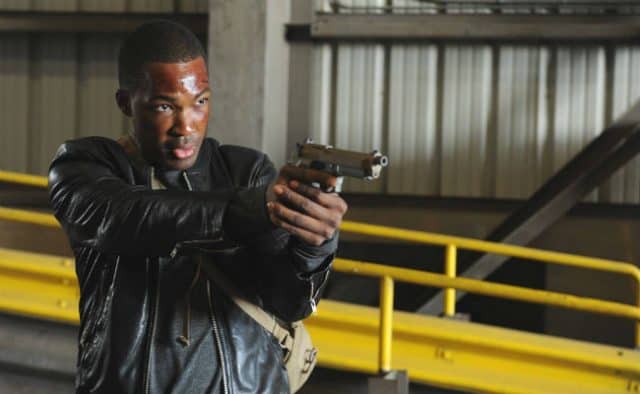 While all eyes will be on Super Bowl related stuff when it comes to TV this weekend, you mustn't forget that 24: Legacy is making its debut right after the game. Obviously FOX is hoping that people haven't fallen asleep yet once the game is over and that their adrenaline will keep them up to watch the new 24 reboot. I have to say I'm pretty psyched about Corey Hawkins playing Eric Carter, a military hero who returns to the U.S. and seeks help from CTU when a plan for one of the largest-scale terror attacks on American soil surfaces.
You might recognize Hawkins from The Walking Dead but he's become a household name after his portrayal of Dr. Dre in Straight Outta Compton. Prior to that he's had mostly bit parts in films. 24:Legacy is clearly Hawkins' chance to shine and become a humongous television star.
The real question is this: are we ready for another Jack Bauer? Will Eric Carter even be like a Jack Bauer? I think I speak for all 24 fans when I say there will never be another Jack Bauer. But perhaps Hawkins can do the series justice. I happen to like him as an actor and think he's a nice dark horse to pull this series off. The key is going to be making Eric Carter someone who's probably as tough as Bauer in some respects but he's gotta be his own make and very different otherwise fans will see right through it. That also depends on how Hawkins can act out the role.
With or without Jack Bauer I think fans are excited to see any kind of new installment of 24. What made 24 somewhat old after a while was the fact that we got sort of bored with the show because it wasn't novel anymore. The hope here is that 24:Legacy doesn't just flame out after few episodes because "we've seen this before." All of this is up in the air but I can say this. I'm gonna give it a shot. I also have to say I'm extremely psyched to hear that ticking sound again!