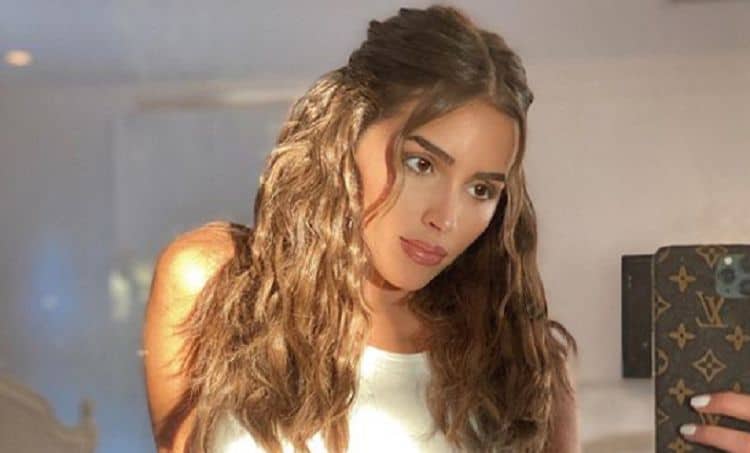 There has been no shortage of beauty pageant winner who attempted to parlay their success as a pageant winner into a career in some form of show business, and while there have been some major success stories, such as Vanessa Williams and Halle Berry, there have been far more who have only been able to manage a B-list status, or worse. The question that many people are asking is what side of the coin will the beautiful Olivia Culpo fall on.
The former Miss Universe, has worked extremely hard to prove to the world that she is more than a beautiful face. She has not only hustled her way into the Hollywood scene, she has been adding to her credits, with projects like The Other Woman, as far as movies are concerned. She has also worked as a guest host on the popular Hollywood news show, E!.. Access Hollywood. Additionally, she has used her experience in the beauty industry to secure a position as a guest judge on the fashion phenomenon, Project Runway.
Another way that Culpo is building her exposure is through growing her social media presence, where she has a rapidly growing fan base.
When it comes to answering the question of whether Culpo will ever become a major movie star, one would first have to determine what qualifies as a major star. Her celebrity is already strong and growing at an immensely rapid pace. So, as far as exposure is concerned, the world is her oyster. There are a couple of other ways that actors in Hollywood are judged, and the first is by the amount of money they demand for a film. With the men it is the $20 million mark, and while there are couple women who can demand $20 million, there are many who earn less that are considered mega stars.
Another consideration is the talent an actor or actress stars alongside in a particular movie. Who you share the screen with has a significant impact on how you are viewed as a movie star, and it is here that Culpo will make some headway this year. The young star has been cast to star alongside Bruce Willis in a new action movie called "Reprisal." Reprisal is about a retired military veteran, suffering from PTSD, who is being forced to hunt down and kill criminals in order to save his sick daughter. This will be a major role for Culpo, and if she is able to pull this off it will go a long way in setting her up to really pad her resume.
When it comes to the question of whether or not this young bombshell will be a major star or not, it is not so much if, but when. Both of her parents have backgrounds as musicians, so this kid has performing in her DNA. She is not only beautiful, she is very likeable, and she does an immensely great job at engaging her fan base. As long as she continues to understand that it is her fan base that will drive her to the pinnacle, she will be fine.
Tell us what's wrong with this post? How could we improve it? :)
Let us improve this post!