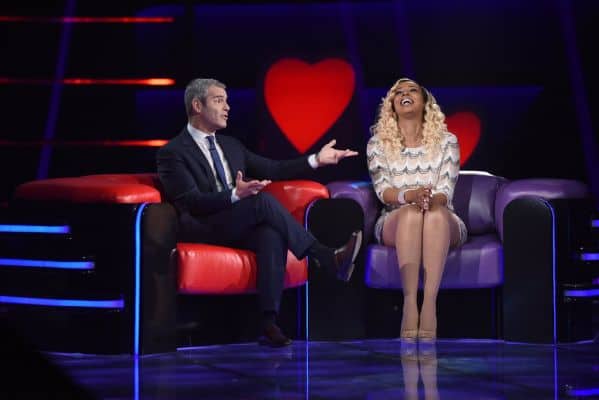 Love Connection was one of the most influential American game shows. Like its name suggests, it was focused on helping singles connect with a compatible partner by going on dates with the contestants. In total, the game show ran from 2,120 shows, having started up in 1983 and continued running until 1994. As a result, it is no wonder that TV executives are interested in reviving Love Connection in 2017 in spite of a failure in 1998 and 1999 as well as a second failure in 2015 to do the same.
Who Is the New Host of Love Connection?
This time, there will be some changes to Love Connection's classic formula. For example, the original show was limited to heterosexual singles, but the new show will now have homosexual singles as well, which is appropriate as a reflection of how far society has come as a whole since those times. Another change is how the guest will now appear on the show after having gone on a date with all three of the contestants, which is a rather interesting change from how the guests on the original show would make an appearance after having gone on a date with one of the three contestants.
Regardless, game shows often succeed or fail based on the capabilities of their hosts. This time, the host for Love Connection will be Andy Cohen, an American author, producer, radio host, and talk show host who is known for a number of things. For example, he was the first openly gay person to have their own late-night talk show in the United States. Furthermore, he was the head of development at Bravo for more than 10 years before he quit in 2013, though it is interesting to note that he is still an executive producer with The Real Housewives franchise, which is broadcast on Bravo. Summed up, Cohen seems to be an excellent choice for the host of the Love Connection revival, even if this is his first time as a game show host.
Will the New Love Connection Succeed or Fail?
It is impossible to tell whether the new Love Connection will be a success or a failure at this point in time. There is definitely a market for shows about dating out there, as shown by all of the other dating shows that are being made at this point in time. However, just because there is an existing market, it does not mean that a show will actually be able to break into said market. Something that can be seen by how Fox's previous attempt Coupled managed no more than a single low-rated season before being cancelled.
With that said, it is important to note that the new Love Connection has a fair amount going for it. Andy Cohen is one example, but it is interesting to note that the show-makers also include Mike Fleiss and his Next Entertainment, who are best-known for being the people behind The Bachelor. Combined with Cohen's on-screen talent, the show-makers' genuine fondness for the genre, and the expertise and experience of other famous producers, it seems to say that this proven record of success in the not so distant past means that the new Love Connection has a real chance of finding success.