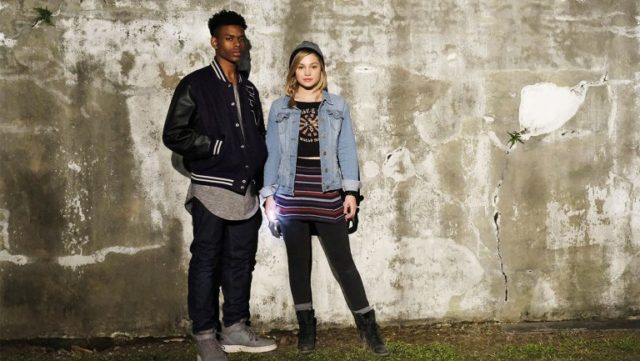 Recently, Freeform announced that the upcoming TV show called Cloak & Dagger will be broadcast on Thursdays in 2018. There was no mention of when said broadcast would start up, which could be connected to the impact that the hurricane season has had on New Orleans, which serves as the filming location for the TV show. As a result, interested individuals should continue paying attention to Freeform for further news about the latest addition to the Marvel Cinematic Universe.
What Do We Know about Cloak and Dagger?
For starters, Cloak & Dagger is centered around a pair of superheroes named Cloak and Dagger, though it should be noted that the two have little to do with either espionage or intrigue. Instead, Cloak is Tyrone Johnson, who ran away from home because his speech impediment meant that he failed to save a friend from being shot by the cops when they thought that said friend had robbed a store, whereas Dagger is Tandy Bowen, who ran away from home because her supermodel mother paid her no attention whatsoever. The two became friends when Tyrone helped out the much more naive Tandy, with the result that they were captured together by a criminal seeking to test his synthetic drugs on runaways who no one would miss.
However, neither Tyrone nor Tandy succumbed to the synthetic drugs. Instead, they acquired superpowers, with Tyrone being able to manipulate a metaphysical darkness that can inflict terror on those who see it and Tandy being able to create daggers of light that have some rather surprising effects on those they hit. As a result, the two went on to become superheroes combating drug dealers with the assistance of some supporting characters, though later stories saw them becoming involved in a wide range of stories in a wide range of series.
Regardless, the extent to which the TV show will remain faithful to the source material remains to be seen. However, there are reasons to suspect that it will remain more faithful than most, seeing as how there is a statement that the TV show will explore more mature themes because of its focus on a pair of teenagers who grew up in broken homes. As a result, there are some suggestions that Cloak & Dagger will be somewhat more complicated than most of its counterparts on a thematic level, though whether it can live up to this promise remains unknown at this point in time.
Those who are interested in Cloak & Dagger should know that it will consist of 10 episodes, which will lead to more should the TV show prove to be successful enough to warrant them. Joe Pokaski has been announced as not just one of the executive producers for the TV show but also its show-runner, which makes sense because he was the one who came up with the idea to do it in the first place. For those who are unfamiliar with his name, he is best-known for his work on Heroes, which led to further work on Heroes-related products as well as other superhero-themed works.
As a result, it is no exaggeration to say that Pokaski is working in a field that is most familiar to him. Meanwhile, Olivia Holt will be playing Tandy Bowen while Aubrey Joseph will be playing Tyrone Johnson. Other cast members have been revealed as well, though interested individuals should know that their roles reveal a fair amount of information about the kind of supporting characters that they can expect to show up. Something that the most spoiler-averse might want to avoid.
https://www.youtube.com/watch?v=YZFc3FzK344
Tell us what's wrong with this post? How could we improve it? :)
Let us improve this post!