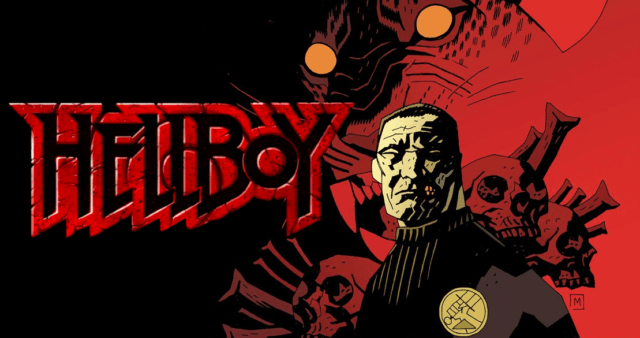 Ben Daimio is a fictional character from the popular Hellboy and B.P.R.D. series from Dark Horse Comics. He is a Japanese-American marine who led a small team to save some nuns that had been kidnapped by a peaceful political group called the True Path in Bolivia. However, the culprit turned out to be a cult with supernatural backing, who had killed the True Path and then the nuns. No one on either side of the confrontation survived it, seeing as how both sides had been killed by a spirit of some sort. However, Daimio was not permitted to remain dead but instead woke up in the morgue, having dreamed of a jaguar-like spirit telling him that his new life was about to begin.
As a result of the incident, Daimio was transferred to the Bureau for Paranormal Research and Defense, which includes both normal and not so normal agents in its service. There, he became the commander of the field team, but his own supernatural complications would end up resulting in not just his death but also the deaths of numerous people at the B.P.R.D. Summed up, Daimio is a complicated character, so much so that it would be over-simplistic to call him either a hero or a villain.
What Will Be Ben Daimio's Role in the New Hellboy Movie?
Recently, there is news that Ben Daimio has been cast for the new Hellboy reboot, which is the first time that the character will be showing up in the live-action movies. However, it is still so early that there is no real way of telling what his role will be in it. After all, he served as the commander of the B.P.R.D. for some time, meaning that it would be relatively simple to have him as a member of the supporting cast. This would help build up the viewers' connection with the character, thus paving the way for his later fall-from-grace that much more impactful. With that said, it is also not impossible for him to serve as one of the complications that will be put in the way of the heroes, set apart by him being an internal rather than an external threat. After all, while Daimio's own motivations might be good, his inability to control his supernatural complications make that moot.
Why Has Ben Daimio's Casting Provoked an Uproar?
With that said, it is interesting to note that Daimio's casting has provoked something of an uproar. This is because the character is supposed to be a Japanese-American, whereas the actor chosen to play him is a white British actor named Ed Skrein. Suffice to say that this is one more example of Hollywood's whitewashing tendencies, as though there weren't enough of those already. Regardless, seeing as how Ron Perlman nor Guillermo Del Toro are involved in the Hellboy reboot, this is one more reason to maintain a skeptical attitude towards it until more information to the contrary comes out.