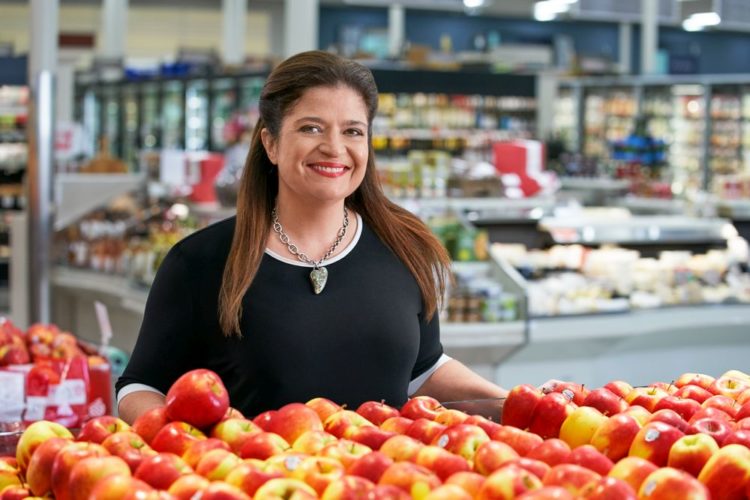 Forget those reality shows which we are later disappointed in to learn that they have are fake despite investing our time in them. "Supermarket Stakeout" is one food show that endeavors to go out of the ordinary route of chefs competing for a cash prize. It tests their negotiation skills and the ability to think on their feet. The series premiered on August 13th on Food Network and will have three rounds only. It will have with lots of entertainment for the audience and pressure on the chefs. Alex Guarnaschelli is the host and director, which is only one of the reasons that you should be watching the show. If you still are not convinced that you should give the show a try, maybe this will convince you.
The thrill of getting ingredients
Imagine going shopping with your family for that much-awaited barbecue ritual over the weekend. However, as you walk out, one person begs you to give him whatever it is that is in your bag. He even offers you some money in return to enable him to win a competition. Would compassion surge through your system and give him the bags, or will you walk away and wish them luck in their attempts? Well, that is what Supermarket Stakeout is bringing to its audience.
Those who have a competitive spirit will thoroughly enjoy the lengths the four chefs go to to ensure that they meet the judges' expectations. As described on Food Network, four competing chefs are each given $500. In the first round, they will have to wait outside supermarkets and approach customers leaving the store in an attempt to get whatever is in their bags.
The chefs have to negotiate with the customers and use whatever they have to get the costumes to give them their shopping bags. Such pleading is despite not knowing if the content will even be useful. Of course, it can be disappointing to spend five minutes pleading with a woman to give you her bag only to find diapers and sanitary towels.
In the second round, the chefs are given a little leeway. Even if the budget remains the same, they get to look at the contents of the bag of the shopper they have approached before negotiating the price for the ingredients. The catch is you have to be careful which shopper you choose because you only get to look through the contents of a single shopper. Therefore, unless the stars are aligned in your favor, you might be serving judges a plate of kitchen towels with a dip of detergent.
The third round, which also happens to be the final round, allows the chefs to go through as many shoppers' bags as possible to buy only five ingredients which they use to come up with a meal to impress the judges. Woe unto the chef if the shoppers he approaches have an extravagant taste because the $500 might then seem too tight of a budget. Besides, shoppers can also take advantage of the desperate chefs and ask for a ridiculous amount of money which the chef will dish out knowing that time is also running out.
The judges
Judges usually can make a show quite entertaining or boring depending on how they handle the contestants. "Hell's Kitchen" is one food show that gives most of us goosebumps just to think of the pressure that the chefs have to go through to plate something. On "Supermarket Stakeout," the judges seem a bit friendlier, but the expectations are not compromised.
Take, for example, Duff Goldman, whose interest in food began as a child and as a teenager he was already getting jobs in kitchens. Today, he not only has a reputation of being among the best pastry chefs, but his work has been featured in several shows. Duff has even baked a cake for former President Barrack Obama in 2013 for his second inaugural ball. For a chef to please a man with such high expectations, then he must be ready to outdo himself.
Other judges include Christian Petroni who along with Jess Tom became the Food Network Star of the 14th season. Perhaps the fact that he also knows what it means to want something so much as a contestant and still get it will afford the four chefs some empathy. Alternatively, being that he won, it could also mean that he expects the chefs to put their best foot forward and do whatever it takes to win.
Bricia Lopez, like many who share the Mexican heritage, got her cooking skills from her grandmother. Her father too enticed the palates of those in Los Angeles by establishing Guelaguetza in 1994 which has become a family business. Bricia is a partner at the restaurant and continues to serve Los Angeles residents with Oaxacan food, according to Chefsfeed.
Eddie Jackson also has worked with Alex before, so it is no surprise that she sought his help in judging the contestants. Being concerned with healthy food, Eddie is bound to ensure that the chefs present balanced meals that are not just packed with nutrients but with flavor too. Going from playing football in the national league to owning a food truck, you can be sure that his competitive nature will keep the chefs on their toes.
What's at stake?
Every show has its own way of rewarding the winner, and while some offer quite a lot of prize money, others do not go as high. However, the exposure the chefs get is worth way more than any amount of money they could ever get. At least that is what one chef who will be competing on Supermarket Stakeout thinks. Maudie Schmitt told Talk business that even though she wanted to be in "Guy's Grocery Game," she did not make it. Now that she will be in this food show she is sure that her appearance will be good publicity for both her restaurant and Fayetteville.
However, regardless of the exposure, money has never failed to grease a few wheels, so the winner is not walking down empty-handed. After lots of negotiations and creativity, the winner takes home money to cover a year's supplies; $10,000 to be precise.