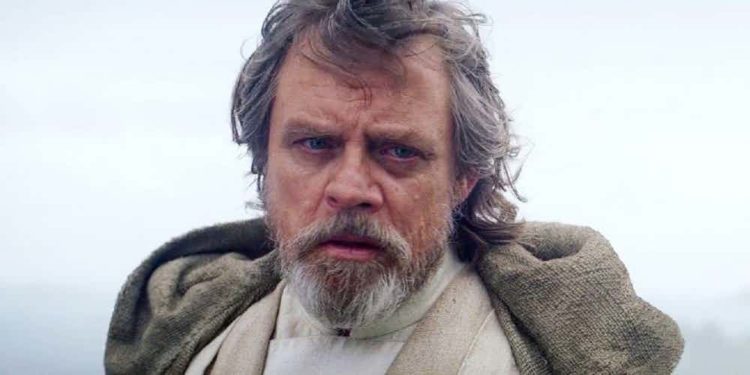 Mark Hamill: A Legend Worth Following
Twitter may not be everyone's cup of tea, but when it comes to following the legendary Mark Hamill, it's worth making an exception. There are several reasons why following him on Twitter is a fun and engaging experience. As Ranker's Mick Jacobs points out, Mark Hamill is one of the most noteworthy and legendary actors of all time. Even if you argue that his fame primarily comes from Star Wars and his voice acting as the animated Joker, he has undoubtedly earned his place in cinematic history. After all, who else could possibly take on the role of Luke Skywalker and truly make it work? As of now, he's the one and only, and he's the guy that many people look up to when it comes to the movie.
Mastering Twitter and Trolling Fans
Another reason to follow Hamill on Twitter is his ability to troll fans and entertain them in a whole new way. He has shown off his funnier and slightly comical side through social media, which has been a pleasant surprise for many. If someone had claimed years ago that Mark Hamill would be a guy to follow on social media, it's likely that a lot of folks would have laughed and made some Star Wars-related joke. But as it stands now, he's been on fire when it comes to Twitter and is one of those that might just come back at you with a well-timed quip and post rather than nothing but silence or a snarky remark. In short, he's become stronger in terms of his wit and temperament as he's gotten older, and it's become something that people have started following because he's been seen as worth the attention.
Hamill's Tweets: A Blend of Fun and Trickery
Sam Hayson of Mashable has a few other tweets that Hamill is responsible for that show just how great he's been when it comes to getting the fans to believe what he wants. It's funny, but in this technological age when so many people aren't sure what to believe and are so paranoid about what's real and what's not, people have begun to take advantage of that and have some real fun with it. Hamill is just one of them, of course, but his presence on Twitter has been so on-point that you can't help but wonder just what's going through his mind when he starts sending out tweets. There are times that it's obvious that he's just having a lot of fun and enjoying his interactions with the fans since he seems to take that idea of being the trickster to heart now and again. Hey, he did perform the voice of the Joker for a while, so maybe it's fair to say the feel of the character wore off on him after a while. In any case, he makes it nice and light most times and seems to have a great deal of fun with his tweets without being too hard to understand. In truth, it's hard to see why you wouldn't want to follow him on Twitter since it's been seen that enough people have already done so just out of sheer interest and curiosity, and it's not the only social media account of his that has drawn a great number of people to it.
Mark Hamill's Social Media Renaissance
Mark Hamill is one of those old stars that seemed to disappear after Star Wars and then would reappear now and again as a novelty, such as in The Guyver and various other scifi films that were quickly buried the moment they were released, mostly straight to video. Then he went on to do the voice of the Joker, which no doubt kept him going, and then he started showing up on various shows and then inexplicably in Jay and Silent Bob Strike Back. He's been around for a long time, but it's obvious that Twitter has given him another serious boost that he's been reveling in since he found his way onto social media. That alone is worth taking the time to follow him since he's managed to take social media and bend it to his whims at times, as much as anyone can. Plus, as I already said, it's Mark Hamill, one of the people responsible for one of the most legendary stories of all time. Of course, it would be worth your time to follow him.
Tell us what's wrong with this post? How could we improve it? :)
Let us improve this post!