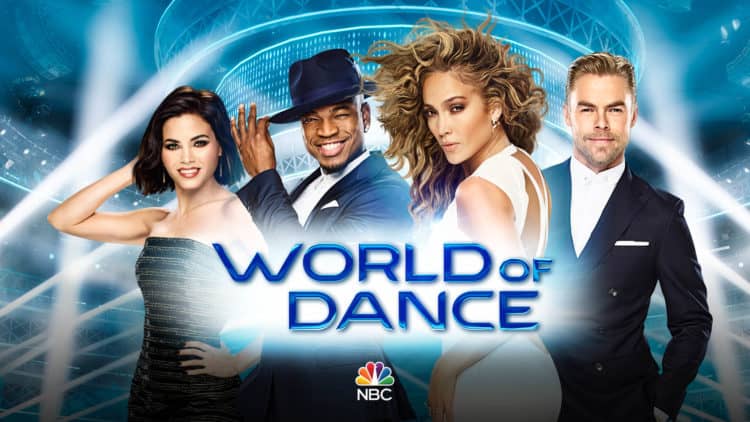 There's no big secret to why World of Dance was canceled at NBC, the ratings simply weren't high enough and whenever that happens the best that anyone can hope for is a reboot, a revival, or the possibility of cancelation and a new show to move to. It's easy to think that the host and judges of the show will find other places to shine since their careers have for the most part been solidified at some point in the past, but this show will be headed on down the road until someone can think of a reason to bring it back. If anyone is thinking that this is the last that we've seen of this show they might want to remember that things get brought back all the time and there's no way to know just when that will happen. The fact is that there have been so many dance shows on TV over the years that it's hard to know how the idea hasn't become a little stale at this point. Celebrating the art of dance and those that have made it into something that an entire nation has embraced is great to be certain, but with each new show that emerges one has to wonder how long it's going to last and whether it's really doing anything to push the idea forward instead of just confusing people or seeking to be controversial in order to get ratings.
Dancing shows are a great deal of fun for the audience since they often get to vote on who they want to stay, who goes and are often pulled into one discussion or another depending on who's on the panel, who's dancing, and how the competition goes. The upside of these shows is that they often find judges who are, or were, skilled dancers and know what to look for and how to judge talent and the occasional mistake. One of the biggest downsides of the show is that there are so many others to choose from, and each one has their own different system and celebrity host and judges. Trying to pick between them never used to be an issue, since people were willing to watch one after the other. In fact, some folks would probably be just as willing even now to watch multiple dance shows to see the difference between them and to enjoy them all in their own prescribed manner. But whatever caused the low ratings it's time for the show to head on down the road and for the stars to find another show to host or appear in.
There are actually some folks that are of the mind that the dance shows should perhaps start over and think about different facets of dancing that might be focused on, but while that's not entirely likely or even possible it's bound to happen that there will be more of the same type of shows coming up in the years still to come. This isn't a bad thing, but much as some folks roll their eyes and groan when people talk about police procedurals, or action shows, or even superhero shows, there are plenty of people that are going to do the same when it comes to dancing shows considering that any talent show that comes down the pipeline can sometimes feel as though it's just one more in a long chain of similar shows that don't appear to end. Celebrating the fact that some folks are skilled is great, it's something that should be allowed in order to help some people achieve the highest level of skill and praise that they can, but there are times when one might think that a few shows that manage to showcase this kind of ability should be enough. Plenty of people would argue with this of course, which is why it's a matter of opinion since debate is healthy and allows people to gain a better understanding of what some folks want to see and what the majority is looking for. The show was something that people enjoyed for four seasons and as a result, it's going to stand as a model to many others that might come along in later years. But the fact is that if any show doesn't manage to get the ratings that a network wants, they're not going to last long.
That's what TV is about, after all, providing entertainment that will gain the ratings that are necessary to keep shows on the air. That in turn means that if a show isn't being watched then it's not doing the job and needs to be cut loose. There's no doubt that another show will come along to replace this one, and that another dance show will likely pop up at some point, but for this program, it's time to bid a fond farewell.