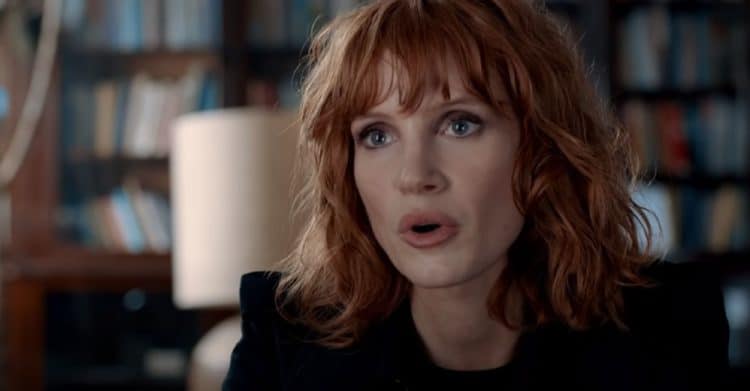 There's no attempt to hide the fact that The 355 is about female empowerment as much as it's about espionage from a woman's point of view since the whole idea of 355 is that it's the secret codename for the first female spy whose work didn't get any real recognition and whose name wasn't broadcast in a big way. In short, The 355 is another movie showing how powerful and capable women can be, and it would appear that it's going to be Jessica Chastain's attempt to create a spy franchise centered on a woman, which many people might find highly interesting since it's never been done before, though it has been hinted at with Atomic Blonde if another movie ever materializes. A few years ago it might have sounded worthwhile to argue about female empowerment and how it's a great thing but it might be going overboard at some points. As of now though, it does look like a worthwhile movie and the fact is that women are every bit as capable as men when it comes to many walks of life and if that realization still needs to be driven home it's certainly being done so. At this point though the whole 'I am woman, hear me roar' idea is turning out great entertainment, but it also feels as though it might have gone past the point of being useful and is now akin to being beaten over the head with the idea rather than being presented with the reality that women are able to compete with and outdo men. In other words, we get it, please just make an entertaining movie without the need to make the point over, and over, and over again.
The 355 does look like it will be an entertaining movie that will make the point that men war and are insanely aggressive and that women are essentially trying to make the world a better place. As far as entertainment value goes it could be pretty interesting since the like many stories it does have implications that are worldwide and focus on neutralizing a threat before it becomes too great to deal with. The movie also features what looks to be a great cast that should be able to work together in a way that will be convincing and possibly make it apparent that these women do have lives beyond their mission, as it's already been shown. The day of the damsel in distress is pretty much over and to be honest, good riddance. But the balance that needs to be struck so continuously is still wobbling now and then as it appears in many movies, as some projects are able to show a definite balance between men and women when it comes to sharing the load of pulling off a movie. Maybe there's a lot more that we're not seeing in the trailer, but right now the idea is that women are paying homage to 355, which is definitely a positive look on the role of women when it comes to espionage. The hope is that the movie will focus on the problem that the team being assembled is meant to deal with, and focus less on the idea that women can one-up men. Like it or not, this is true, but ramming the point down the throats of the audience is a sure way to make it backfire in a big way.
Telling the story is a huge part of making a successful movie, and its where a lot of stories tend to fling themselves off the rails, since far too often trying to make a personal or biased point is what will unseat a movie from the course that it needs to take to be entertaining. Some people are out to make a point and to make people listen instead of pandering to the audience, as many see it, but telling the story is usually the best idea, even if one of the intended messages might not be picked up by a good number of people. If that's a concern, then it's important to find a way to be unique, individual, and to tell a story that people haven't seen before. The downfall of any espionage movie is that the audience has seen it in so many different ways over the years that trying to come up with a story that will knock their socks off means more money, more research, and more over the top effects and plot lines than many people are capable of thinking about. The 355 looks entertaining so far in the same manner as many espionage movies, but with women as the protagonists. I really don't like saying any story looks generic and in need of a wow factor, but it's a big hope that a stunning review will be coming after watching this movie.