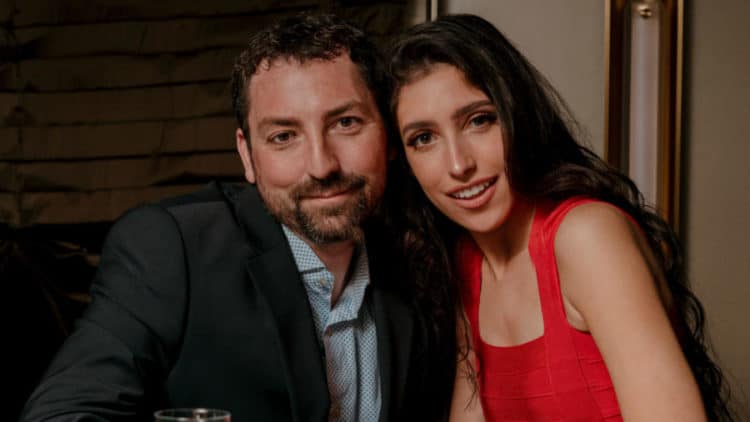 "If I were a carpenter… would you marry me anyway?" are words a poor man would say to entice a girl into marrying him. However, when one has millions, the dynamics change, and it is all about questioning if the relationship will last long enough to exchange vows. "Marrying Millions" has been on air since last month and it has us wondering if it is suitable for television. Distractify highlights all we need to know, and here are a few reasons we think it is bad for TV.
The concept
The moment you read about the description of "Marrying Millions" from the internet, the lyrics to "No Romance without Finance" will start creeping into your mind. The show is about engaged couples people who are keen on walking down the aisle if only they can bridge the gap between their different worlds, mostly separated by money.
There is nothing wrong with wanting the best out of life and love; some people say they prefer to cry in a limousine than laugh on a bicycle. However, is money always the ultimate goal or there is more to life? From the concept of this series, we are led to believe that poverty and riches do not mix. Further, when they even get close to each other, we will have to put in a lot of effort into blending them.
Take, for instance, the case of Gentilles and Brian. Gentilles is worth $15 million according to Cheat Sheet, and could not find an authentic guy until she met Brian. Gentilles was looking for some cheap labor when Brian came her way. For some reason, we have to believe that an investor and a construction worker have to work extra hard for their relationship to work. The fact that they even emphasize that Brian lives with his parents is meant to show just how far apart their worlds are. However, we hear of millionaires who had to live out of their cars before lady luck shone on them.
Some sort of deception
The couples on the show are engaged, but they have to find a way to fit in each other's alien world. Such a scenario begs the question before the men decided to put a ring on it, was there not enough dating for each of them to be comfortable around each other? The rules of any relationship that ends up in marriage demands that you get to know the other person in and out before making up your mind on if they are an ideal mate with whom you can spend the rest of your life.
The rules seem to have changed as depicted on "Marrying Millions." Although Sean Lourdes and Megan Thomas, his fiancé, have been living together for five years and have a son, they are yet to discuss their marriage details and its implications. For instance, according to the New York Post when Sean tells Megan that he needs a prenuptial agreement signed, Megan responds that marriage is not a business. It is evident that they are not on the same page despite their years of being together yet they are planning a wedding.
The show is all about the lovebirds getting acquainted with each other's world. It, therefore, seems a bit odd that Megan has been with Sean for over five years, and is yet to get accustomed to the caviar-and-private jet-life. However, she certainly does not seem to mind being taken around the world, and Sean spending months to get the perfect ring for her. Perhaps having had the taste of this new world is what is keeping her from signing a prenuptial agreement. After all, when you grow up with nothing, you do not want to be thrust into that kind of life again.
The moral message
Love is blind; it disregards age, looks riches, and many more factors that would otherwise dictate other aspects of our lives. While we are not here to judge the cast, every show is regarded as entertainment and viewers can range from teenagers to senior citizens. Lyrics from some songs and television shows are also playing a part in the kind of children we are raising. To some extent, they have stained the moral fabric of the society
Gone are the days when girls wore purity bracelets as a pledge of remaining chaste until marriage, and when men had to seek the blessings from the girl's parents before they could wed. Everything has now changed and not for the better, unfortunately. Take the example of Rosie and Drew: the couple is so ashamed of how they met that Rosie is not willing to disclose the details. She even added that if her parents knew, they would never accept Drew as their son-in-law. Of course, fans have their theories as discussed on Cheat Sheet, but one thing is clear; Rosie and Drew did not meet in a church.
The other case has to be that of Bill and Brianna. While Brianna is 21 and at the prime of her youth, Bill is 60 and were he an employee he would cash in on early retirement in the next two years. Age is nothing but a number they say. However, it looks like Bill is so aware of the 39 age difference that he cannot get himself to admit that he is 60 years old. He, therefore, prefers to refer to himself as being 60 years young. Besides, he is afraid to disclose his net worth. Perhaps at the back of Bill's mind, he is questioning if the beautiful young girl loves him for his money or charming personality. The fact that Bill has been divorced twice also has to make him tread carefully with this one lest his net worth is set a few millions back by a messy divorce.
It is unsettling to have young girls think that it is okay to do whatever they can, including things they are ashamed of to land themselves a rich guy. Further, displaying that it is okay to date someone older than your father on accounts of being in love is just outrageous. Even Julia, Katie's 18-year-old daughter, seems to think that age sometimes matters considering that her 37-year-old mother is engaged to a 23-year old rapper.
Tell us what's wrong with this post? How could we improve it? :)
Let us improve this post!