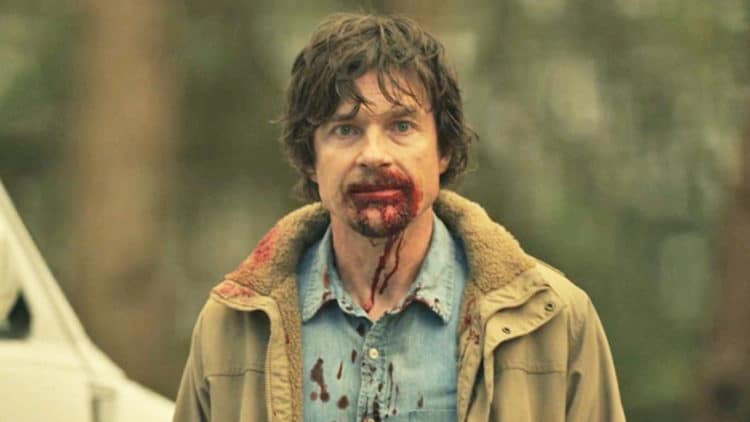 One problem that's been seen to occur with a lot of stories that are adaptations of Stephen King's stories is that they tend to deviate from the source material in a big way. So far it doesn't appear that The Outsider has done that since the first ten episodes have remained on point, which is great for the story but not good enough apparently for HBO, where it's been canceled. The series, starring Jason Bateman and Ben Mendelsohn, is a pretty gruesome tale that starts out with a brutal murder of a young kid that's painted in all its horrible description by King and obviously isn't going to be covered quite as much since to do so would be more than a little disturbing. But the gist of it is that Bateman's character is charged with the murder of the kid due to DNA and the fact that he's been seen acting weird and hanging around town in areas he doesn't normally go to. The unfortunate part is that the real character was out of town and can verify it, meaning that the evidence is at odds with itself since no one can be in two places at the same time unless of course there's something strange going on. This is a trick that King has pulled in another story that was quite a bit different, The Dark Half, in which a famous author was seen to be troubled by headaches when he was younger and upon undergoing surgery was found to have what appeared to be a tumor on his brain, but was in fact the parts of a twin that hadn't been fully absorbed.
That story dealt with the emergence of another identical individual in a very different way, but the result was no less strange, and oddly enough the ending was actually pretty good. If you haven't read the book yet I won't spoil it for you, but as with many King stories, the ending feels like it just kind of sputtered and failed, as though King somehow got bored or just ran out of steam when he reached this part. He's even joked about story endings in the latest version It: Chapter 2, so it's fair to think that he knows of his own fallacy, but being who he is and having the level of fame he's acquired it doesn't really appear that he's too concerned about it. Much like many of his other books the tension does continue to mount throughout the story and it does sound as though it's been doing the same in the series, but without trying to disappoint people it's a big hope that a bit of artistic license is taken on the part of the director if this series gets picked up somewhere else, just so the ending doesn't have to truly let people down. It's harder to think that this series won't be picked up somewhere since it is a compelling story all the way to the climax, but it also uses very identifiable methods that a lot of novels tend to take since King is all about the good guy going after the bad guy and the bad guy having some sort of helper that they either coerce or tempt into doing their dirty work. Pennywise from It had Henry Bowers after all, and Leland Gaunt from Needful Things ended up using nearly the entire town to pull his tricks on each other.
It's kind of confusing to think that HBO is getting rid of a show that's only getting better as it goes along, but perhaps Netflix will want to pick it up since it could be a possible landing spot. Netflix is pretty accepting of a lot of shows and would be a good fit for this one since it has plenty of content that's just as gruesome and could likely greenlight season 2. Whether it will happen or not is something we'll have to wait for, but it does feel hopeful that someone will want to pick up the series since it hasn't been told in its entirety yet. Along with Castle Rock being canceled some might think that this isn't a good time for Stephen King's stories, but the truth is that things have been looking up for the author's tales when it comes to streaming up until now. Until any word is given that the series will in fact be handed off to another network it's enough to wonder just what might happen if no one shows interest. That doesn't feel as though it's likely to happen, but stranger things have occurred now and again and it could be that Netflix might have to pass due to other shows coming along and the idea that it might not be the right move at the right time. We'll just wait and see.